Men's jewelry engraving: gems for gentlemen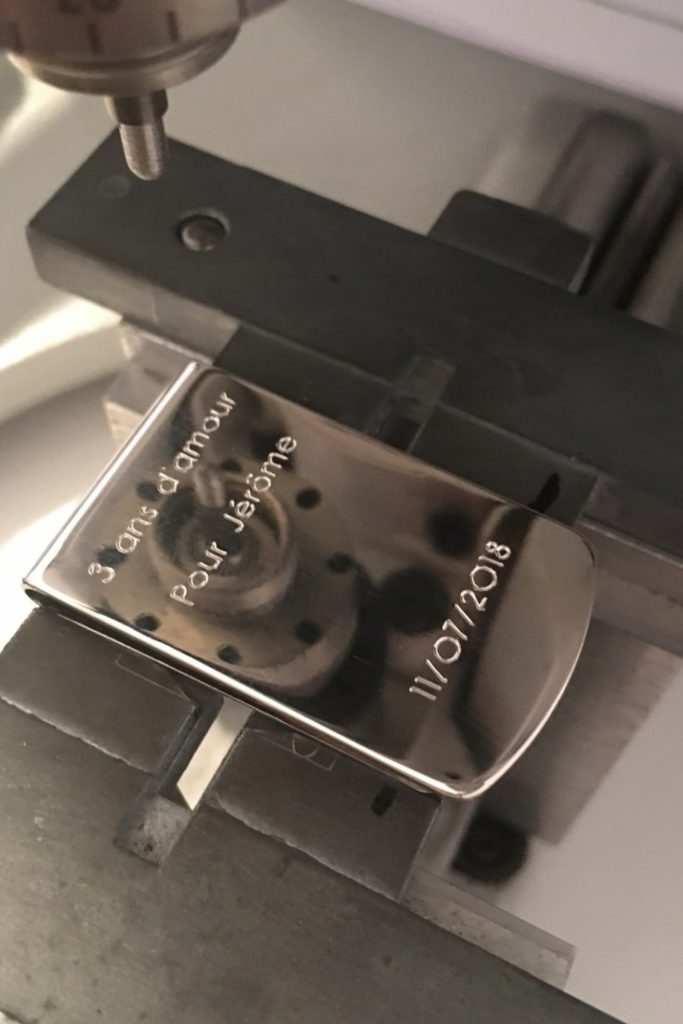 Men's jewelry engraving: It is true that jewelry has long been reserved for the female elite. However, the male sex takes its place in the man jewelry engraving . Indeed, men's jewelry did not yet have a place as pronounced as it is today. Yet since the Stone Age, men have always worn jewelry. However, these were not meant to add beauty, but rather to declare the status of man. Thereafter, men wore jewels in order to appear in society and be above everything. The jewel was not worn simply as an accessory, but rather to assert its position.
From now on, men's jewelry is not worn to show off wealth and power, but simply as an accessory. The men's jewelry engraving is a new step in men's jewelry , which is becoming more and more appropriate. Discover our article on man engraving gifts , something to please your friend.
Choose the right piece of jewelry for engraving men's jewelry
You hesitate on the choice of the jewel? The art'emi jewelry store offers you a jewelry range for engraving men's jewelry. You will find several small wonders. You have necklaces , bracelets , accessories , cufflinks and finally pendants . Does that sound like a lot to you? There is never enough for you! Your experience must be fantastic with us. That's why we offer you a wide range of choices so that you can create your ideal jewelry engraving.
So you are looking for a rather discreet jewel that is easy to wear and for all occasions? Go for a silver bangle bracelet . You prefer a more showy jewel , where you can make several engravings on it? The silver military plate necklace is ideal! It is made up of two solid silver plaques to be engraved. You are looking for an accessory for your daily life ? A tie clip or a money clip s can do the trick! These men's jewelry engravings are always customizable and made in silver for incredible quality .
Jewelry is the reflection of yourself , choose the one that suits you and add a message made with your heart or simply an engraving that represents your personality . The art'emi jewelry store has different men's jewelry to engrave simply for you. Discover all our customizable jewelry for men .
The personalization of men's jewelry, an art'emi know-how
Men's jewelry engraving is a know how that Artemi masters to perfection. Having a piece of jewelry engraved can have a meaning, like not at all. This can correspond to the principle of tattooing. You can make a men's jewelry engraving with meaning just as you can just want a piece of jewelry with a symbol that you adore. The choice is yours.
Artémi understands this and that is why you will find a card with several typographies as well as symbols , drawings , etc.
So, you want to find a men's jewelry engraving for Father's Day ? Choose the jewel and have a little message "Happy Father's Day" engraved on it. A birthday approaching? Why not opt for the birthday of the person to be engraved on the jewel. You want to have a jewel in another language ? Enter the message you want to appear in your language and you just have to choose the writing style you like. All languages are possible!
Finally, for more originality in your men's jewelry engraving, opt for symbols , your children's drawings , geographic coordinates or a braille jewelry engraving . A small example to give you ideas! A newborn in the family, you want to offer an original gift to the baby or to the new dad, opt for a medal bracelet and have it engraved the geographic coordinates of the hospital where he was born and on the other side his first name. You have a meaningful and original gift for the family.
So many possibilities are available to you! Want more ideas and tips for engraving? do not hesitate to contact us ! We will be delighted to be able to help you in your process.
A tailor-made engraving service just for you!
It's new, it's now and it's just for you! Is engraving men's jewelry a subject that you like? You have a family gem to which you hold a lot and you want to have it engraved? No problem ! The art'emi jewelry store also offers you a custom engraving service of YOUR jewelry.
It makes you dream, isn't it? The procedure is very simple. Is your jewelry made of silver, gold, precious or semi-precious stones? The Artémi jeweler takes care of your jewel and can engrave you the message, symbol or design that you want to appear. Each piece of jewelry is different , therefore, it is necessary to send the photo of your jewel, followed by the material as well as the engraving you want. Subsequently, Artémi will contact you in order to establish a quote and the possibility of your project. Don't worry, we'll always find solutions. If your message is too long, why not opt for symbols instead of words? Or you can burn it in another language. We always find solutions so that you leave with a smile.
From now on, you only have only one thing to do … Visit our site! You will find your happiness there for sure. And if your happiness is with you, we can also help you to the restoration and / or engraving of the jewel . Contact us by mail : [email protected] or by phone: +32 496 710 840 .
Have a nice day and see you soon.