Wedding gift ideas: Find the gift for their whole life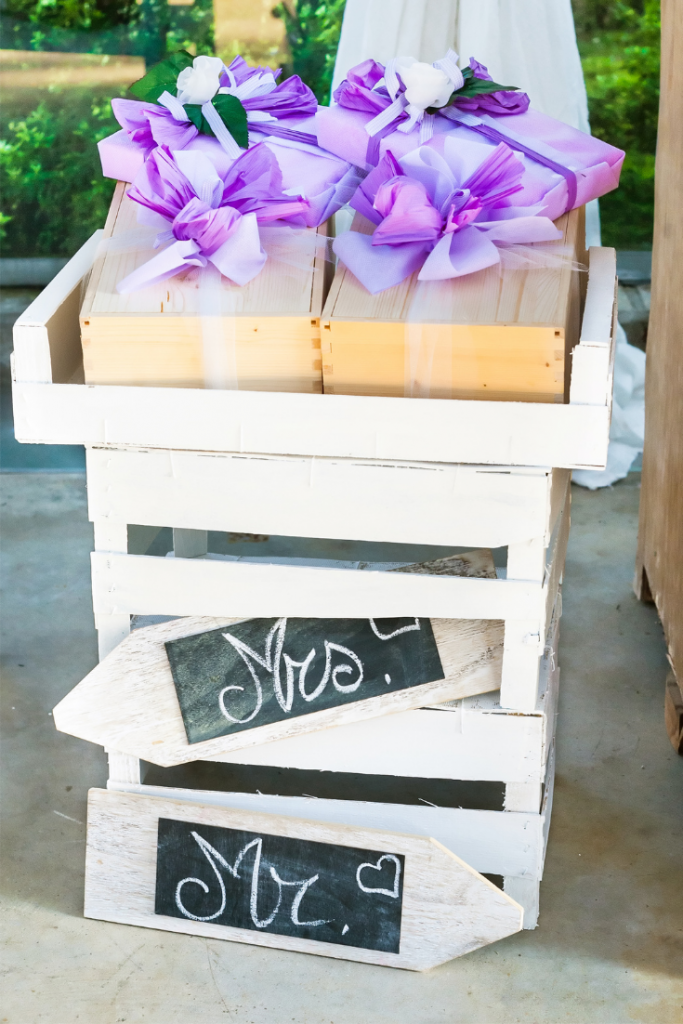 Want to find the perfect gift for the newlyweds to mark the occasion? The Art'emi jewelry store offers you plenty of gift ideas to please the bride and groom. You have a wide choice for the bride's gift, like this beautiful woman's silver heart necklace. As for the groom, our fashion accessories will be a sure hit to make him happy on this beautiful day. Also, even more original, it is to make personalized woman-man jewelry according to your personality. Find wedding gift ideas on our online sales site.
Find an original gift for the bride
What are we going to get the bride for the happiest day of her life? It is enough to rack your brains. The Art'emi team invites you to discover in its collection of women's jewelry : its personalized silver necklace . With this pair of rose gold-plated earrings set with semi-precious stones, which will become a timeless item in your wardrobe.
We have a wide range of women's jewelry, such as the magnificent vermeil open bangle to engrave for women in yellow gold plated which is a novelty . Especially since on it you can personalize it and engrave the date of the wedding for free. It will have special meaning for the bride. It is a refined and discreet women's bracelet , which can be found in gold or silver, ideal for all occasions . We also have other beautiful sterling silver and gold bracelets for you. Take the case of the beautiful silver heart target bracelet to be engraved for women, which is a little nod to their eternal love.
Wedding gift ideas: Maybe a necklace?
A discreet necklace would also be a superb wedding gift idea, like our personalized rose silver necklace for women , in rose quartz and mother of pearl. This necklace will go perfectly with the wardrobe of the bride. Plus, a pair of earrings that are a wardrobe staple will be perfect. You can choose a pair according to the personality or the tastes of the bride. There is something for everyone: hoops, drops, flowers, hook or rod earrings. A safe bet would be the pair of sterling silver 925 drop earrings . We help you find an original gift that will please the bride, thanks to our size guide. You can discover all our jewelry on our website to have an original gift idea .
Gift ideas for the groom
Are you looking for inspiration for a wedding gift for men? The Art'emi jewelry store has a collection of jewelry for men to offer you for your wedding gift. We have a variety of men's accessories that will make the groom smile. Here is a gift idea: a men's bracelet . First of all, we have the 925 silver slave bracelet , which is to be personalized, like the personalized solid silver slave bracelet for women which is adjustable. The groom and the bride could therefore make the pair with their beautiful sterling silver bracelet from art'emi jewelry.
In addition, we also have in our men's collection solid silver men's drop cufflinks , which are a timeless must-have. This delightful customizable accessory brings a touch of elegance to the final outfit while being discreet. In addition, we also have an elegant round silver men's medal necklace , which can be personalized. It can be the date of the wedding or the meeting of the bride and groom. What to delight the two lovebirds.
an original gift for both, it's here
In addition, another gift idea for the bride and groom would be a personalized piece of jewelry for each. The Art'emi jewelry store offers its personalization and engraving service. It can be for white gold pendant s, 18kt yellow gold plated silver chains, bracelets , medals and chains. The personalization of silver jewelry is equally good for women's jewelry and men's jewelry. You will find on our site jewelry full of wedding gift ideas . You can customize jewelry for women and men endlessly. This will make unique gifts for the bride and groom with invaluable sentimental value on this unique day. Do not hesitate to visit the Art'emi site to discover our entire range of jewelry, as well as our new collections.