Jewelry engraving: An extraordinary jewelry store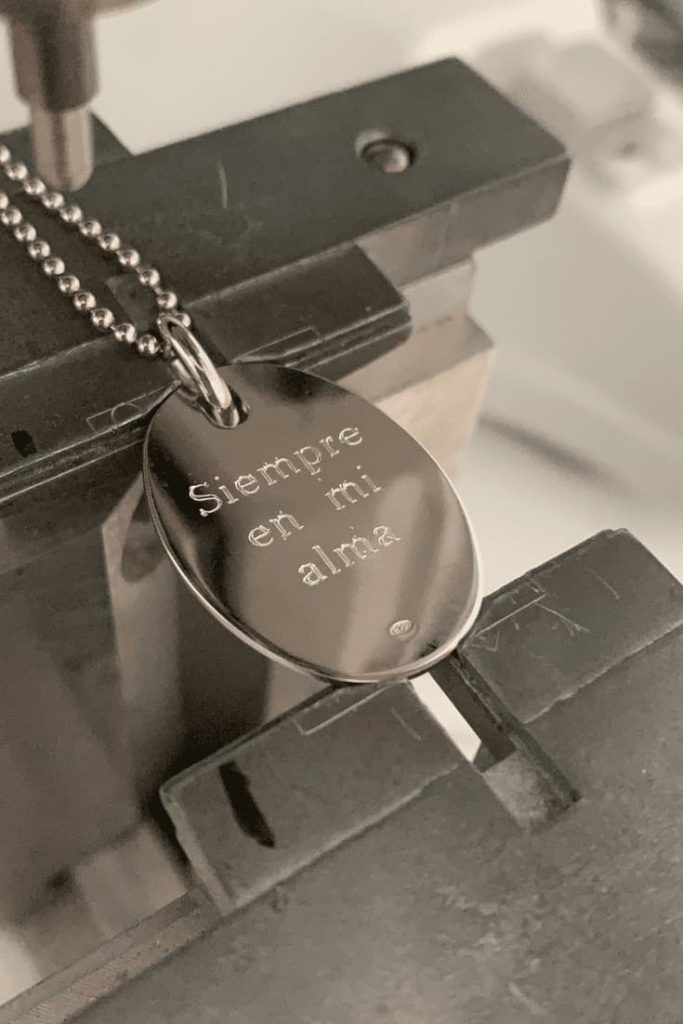 Are you looking for a gift idea or a piece of jewelry that is unique to you? Why not opt for a jewelry engraving. Indeed, you are sure to be able to please your partner by offering her a necklace engraved with your dates of meeting for example. Several possibilities are presented to you, do not let them pass.
Jewelry engraving is the best original way to send a message .
But what message to convey on a piece of jewelry?
Wanting to please a loved one by offering a engraving jewelry is an excellent idea, you still have to know what message to write on the jewel. Don't worry, Art'emi brings you ideas and advice for engraving .
First of all, it is essential to know who the gift is for. Indeed, the message will not be the same for your boyfriend, your best friend, your sister or your grandfather. However, you have the choice to have whatever you wish to engravedon the jewel , do not forget it.
The engraving service is a service available to all , this is why we offer the personalization of jewelry for women, men and children.
Unimaginable jewelry engraving possibilities
Art'emi jewelry does not stop at a jewelry personalization service. The importance of knowing what you want express through this jewel is the key. As a result, several jewelry engraving possibilities are possible. Let's take a personalization for children, Art'emi allows you to have a drawing made by your child engraved. A revolution that will leave you speechless.
The engraving jewelry is an art that Artémi masters to perfection, that's why you have the choice. Want to please your girlfriend with a piece of jewelry that tells your story? Think about the date of your meeting to engrave on a silver bracelet that she can wear everyday around her wrist. Just like numbers, letters can be engraved as well as astrological signs or symbols. Jewelry engraving means being able to leave room for your imagination.
What jewel to engrave?
Engraving is an art that has no limits. You can have a message engraved on a silver necklace such as the medal necklace which also allows room for a symbol on the other side of the jewel. For a more discreet jewelry engraving, you can also opt for a slave bracelet for example, with a date of birth to be inscribed along the jewelry. Finally, for more originality, try to personalize a round ring or even pastille earrings . In fact, jewelry engraving allows you to create your own jewelry .
A jewelry engraving for all occasions
Do you have a birthday in mind? Your best friend is about to turn 25 and you don't know how to mark it? Personalization is a solution to your novelty research , but above all to please in anunique and personal way.
Engraving a piece of jewelry is a call to creation and the freedom to express yourself. Indeed, you can put words on your emotions without saying them out loud. This is why it is the ideal gift for a birthday, for a wedding or for a corporate gift .
The most important is yet to come! The Art'emi jewelry store offers a free personalization service of art'emi jewelry. Also enjoy a free delivery . Yes, it all makes you want, doesn't it? So, come take a look at our online store and discover all our customizable jewelry for women, men, and children.