Bridesmaid gift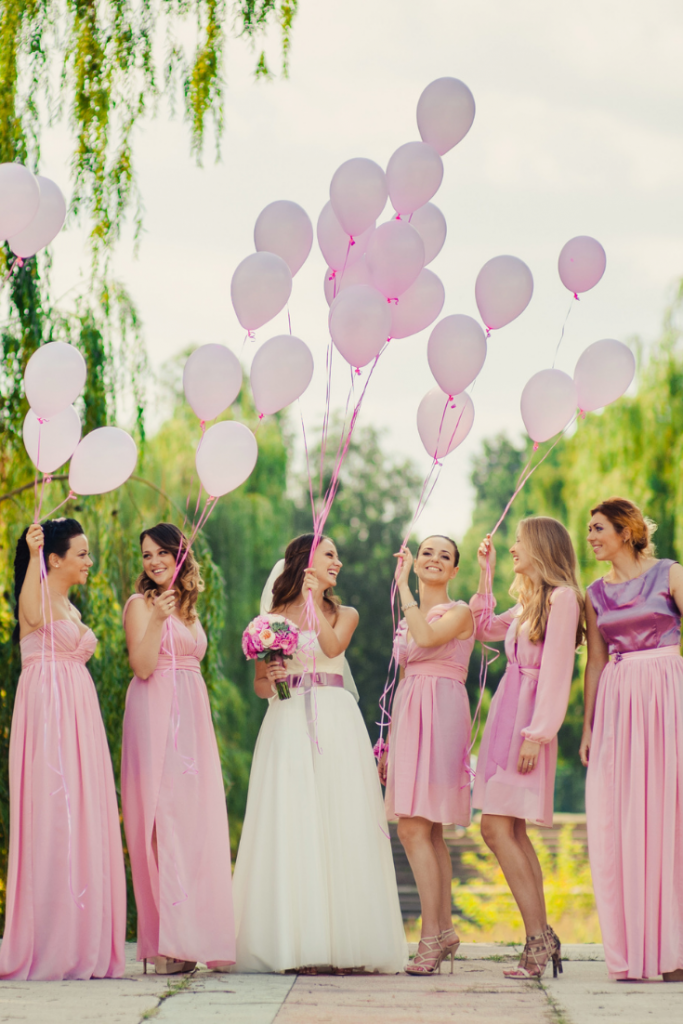 You have decided to take the plunge and you are now in full preparation. Are you looking for an original way to ask your friends or relatives to become your bridesmaid? We have the perfect bridesmaid gift idea for you. How about a beautiful gold or sterling silver piece of jewelry for your bridesmaid? In addition, Art'emi jewelry is customizable, which makes them unique.
The role of bridesmaid is important, because she will accompany you throughout the preparations for your wedding and she will be with you by your side to accompany you to the altar. Therefore, a beautiful piece of jewelry would be ideal as a gift to make your request to the person who is dear to you for this role so important. The Art'emi team offers you a whole collection of women's jewelry for all tastes and styles, so you will find on our online sales site the jewelry that will please your bridesmaids.
Bridesmaid bracelet
A first gift idea would be a beautiful, refined and elegant bracelet like the silver cloud bracelet for women to engrave. This magnificent sterling silver bracelet with the hallmark 925 will sublimate the wrist of your bridesmaid. They can also be engraved, for example by putting the name of each bridesmaid and the date of the wedding, which will make the bracelets unique. We also have the 925 silver knot bracelet which is an adjustable bracelet to be sure it will fit your bridesmaids.
We also have colorful bracelets to brighten up your outfits such as the liberty personalized beaded medallion bracelet for women . The medallion can also be engraved according to your tastes and desires. Let your imagination run wild to make the most beautiful engraving . Our collection of women's bracelets from Art'emi jewelry are of very good quality, made of precious and noble materials. So your gifts will be of quality and will last for a long time. Thanks to the personalization service of the jewelry designer Artémi, you can offer an original gift to your bridesmaids. They can only accept your request.
How about a necklace as a gift?
A beautiful gold necklace or a silver necklace would be a wonderful gift idea for your bridesmaids. The Brussels jewelry store Art'emi offers you its entire collection of necklaces for more femininity . They will allow you to bring a final touch to the outfits of your bridesmaids and to have a beautiful neckline . Whether it is their dress on your wedding day or in their daily life, our necklaces are worn for all occasions. One of our necklaces that would be ideal as a gift among many others would be the gold drop necklace for women . It is 18k yellow gold plated with a beautiful drop shaped pendant. It certainly brings elegance and delicacy to your outfits. You will have everything to make your bridesmaids glamorous .
We also have the woman quartz drop necklace which is a very discreet and delicate necklace in solid silver with hallmark 925 with its smoky quartz stone in the shape of a drop. In the customizable necklace range, we have the personalized silver 3 heart necklace for women . You can customize it to infinity on the 3 heart-shaped pendants in solid 925 silver. You can engrave the date of the beginning of your friendship, or the date of the marriage. And you haven't seen everything, you can even draw a symbolic drawing in your eyes. This timeless one will surely please these young ladies.
Bridesmaid gift: A beautiful pair of earrings is always a pleasure
Another original gift idea would be silver earrings, to enhance the face of each of your bridesmaids. We have models of earrings for all tastes and all prices. Ranging from dangling, long, drop or hoop earrings, we have a wide range of timeless earrings. Our 18k yellow gold plated long drop earrings which will allow you to be even more elegant, refined and trendy, are also easy to wear. They are easily worn with all types of outfits. So your bridesmaids can wear them whether for the wedding or to go to work or for a party.
We also have in our range of silver earrings the turquoise drop earrings in solid silver with turquoise semi-precious stones. Its turquoise color reminds us of the tropics and brings freshness to your outfits. Our jewelry is made with noble materials so as to create the best jewelry. This pair of earrings is also very light to wear and very discreet, perfect for everyday life.
Personalized ring: as a bridesmaid gift
Unusual isn't it? A personalized ring ! Well yet it is possible and it is an original gift to give to your bridesmaids. They won't expect it. This famous personalized ring is the oval silver ring customizable for women , in solid silver with hallmark 925. Let yourself be seduced by this eccentric ring of incredible finesse. On top, you can engrave on it what makes you happy, such as the initials of each of your bridesmaids and then take beautiful photos with their rings. Made of solid 925 silver, noble materials, it is a quality ring, but above all one that will not deteriorate over time. You couldn't ask for more as a bridesmaid gift.
If you want to stay in something more classic, but all the more elegant, we also have the silver knot ring for women to offer you in solid silver. This silver jewel can also be worn on all occasions. This ring is in the simplicity, but still remains a timeless in a wardrobe. It's perfect for dressing up and accessorizing your dresses or outfits.
We have plenty of other jewelry designs for women. Like for example, our silver ring, our sterling silver choker necklace, our necklaces, and our personalized pendants. In gold we have: the bangle bracelet, the gold chain and the pair of yellow gold plated dangling earrings. Do not hesitate to take a look on our site to find out all that. Jewelry personalization is also free for all types of jewelry on our site.