Personalized necklace: where to find a unique jewel in Brussels?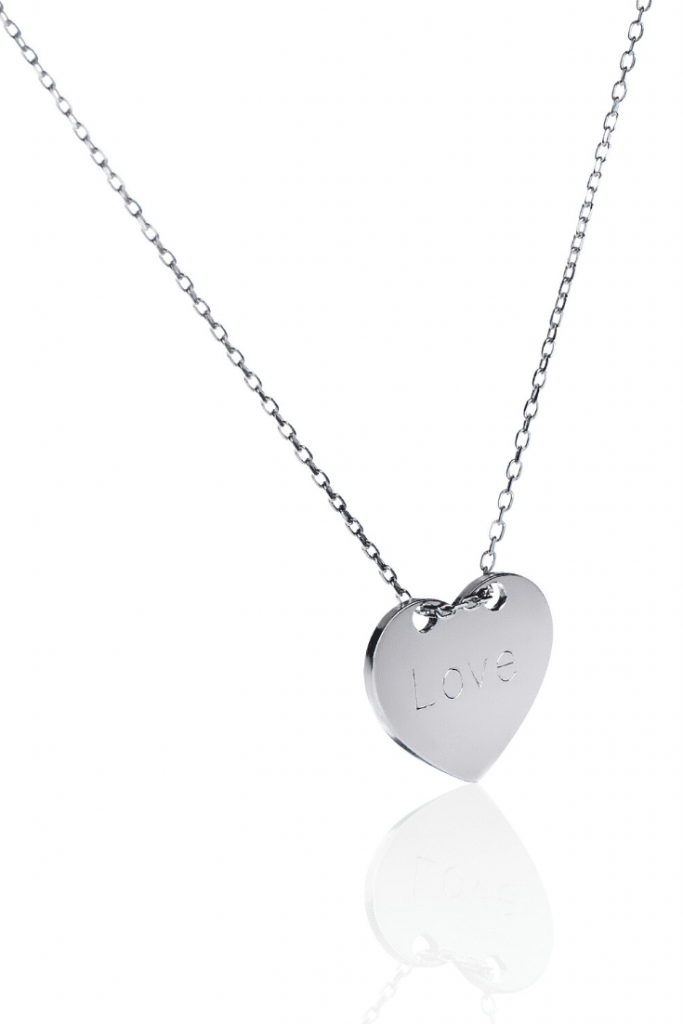 Looking for gift ideas in the Belgian capital? Would you like to a unique jewel from your journey? A personalized necklace made in Brussels is the solution. The jeweler Artemi offers you a wide collection of necklaces to engrave. Whether it is for a child, a man or a woman, you will find something to enhance their neck. A personalized necklace is an accessory that crosses generations, from the youngest to the oldest. It adapts to you, it is authentic and enables one to assert their style and character.
How does a personalized necklace made in Bruxelles suit all people?
Engraved jewelry is a great classic that can be revisited by varying shapes. For example, if you want to spoil your wife, opt for the customizable silver heart necklace. You can also give it to your mother or grandmother. It certainly will mean a lot to her. Indeed, a personalized necklace conveys a message to our loved ones. It can express emotions, love and empathy through sylbole, drawings, words and fantasy.
Then, if you're looking for that famous hard-to-find gift for a man, a personalized necklace made in Brussels is the solution to this mystery! Indeed, if you give him the silver military plates to engrave, they will match all his outfits and make an ideal gift. The advantage of this men's necklace is timelessness. It will stay by his side for many years without getting old-fashioned. All it needs is a little maintenance. I invite you to read our article on the care of silver jewelry to learn more. For more discreet and classic personalities, then the oval silver medallion necklace will be ideal.
Finally, children are also fond of these customizable jewels because it gives them something they can refer to and create a link with a person they love. The engraving has a reassuring side for the kids, it is a jewel to which they will really become attached. We can opt out for cute pendants like for example the customizable silver rabbit necklace. All children dream of having their first name necklace.
How does engraving make the jewel authentic?
Customizable jewelry has a much more sentimental value than ordinary jewelry. Indeed, this notion of personalization makes the necklace unique and custom-made. Thus, each person can find the necklace that corresponds matches his or her personality. Offering a personalized necklace made in Brussels is a thoughtful attention and above all, unique. Nobody will have the same. If you choose the customizable silver square necklace, you can engrave a first name, a date, a quote, a drawing, or any other idea that crosses your mind. With engraving, creativity has no limits, you are the one to choose what you want to engrave on the jewel. It can also be an original way to convey a message. Tell your wife how much she means to you on the round medallion necklace for example!
Looking for a personalized silver necklace in Brussels?
The Artemi jewelry store guarantees you real quality. The jeweler, who has been based in Brussels for many years, carefully chooses the materials she uses for her creations. All our customizable necklaces are made of 925 sterling silver, which means that the jewel is composed of 92.5% pure silver. This guarantees its purity as well as its quality. As a result, Artemi's personalized jewelry can easily stand the test of time. If you are offered this great classic, believe us, you will never part with it. Time will never hinder its brilliance and the chain will be strong enough to accompany you day and night. And in case you're wondering, yes, junior custom necklaces will stand up to the pace of your children's lives. Whether you choose a silver angel necklace or a silver chick necklace, they will follow them in all their adventures.
Indeed, we only work with fine materials, whether it is gold or sterling silver. These materials guarantee comfort and timelessness to our jewels. Getting tired of an Art'emi jewel? No way! Our ultimate goal lied in making jewelry that breaks the laws of time. We aim at maximum transparency regarding the manufacturing process of our jewels, from raw material to engraving. Our social and environmental values are at the heart of the whole process. To order your personalized necklace made in Brussels, nothing simpler! Go to our website, send us the engraving of your choice and we'll take care of the rest. Indeed, engraving and delivery are completely free, so no more reason to hesitate!

Choose your personalized necklace made in Brussels here. We hope this article has woken up your creativity and sowed new ideas in your mind to spoil your loved ones and yourself. Have a nice day!