Boy birth gift: What gift to give for the birth of a baby boy?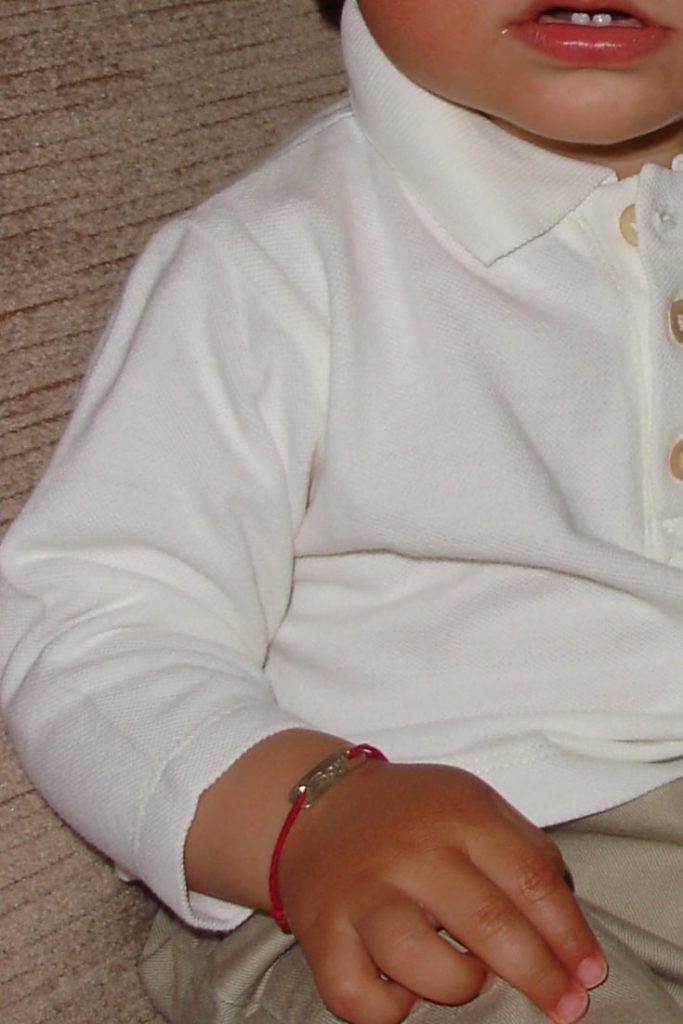 For a boy's birth gift, old-fashioned cuddly toys, clothes seen and reviewed, awakening games, it has already been done.
If you want to welcome a little guy to our crazy world, we have the perfect baby shower gift. What do you say about a personalized birth bracelet? Attention that will sublimate his little wrist and allow him from an early age to assert his identity. This unique and original birth gift is sure to please young parents at the same time. So, whether it is a bracelet or a curb chain, a jewel for the birth of a little boy, it is the solution to the puzzle.
For the rest of this article, you will discover ideas for boy birth gifts like bracelets!
How is a bracelet a unique and original gift for a baby?
Giving a silver baby bracelet is a way to make this little baby unique. The personalization of the bracelet or the bracelet for baby offers the possibility of engraving his first name, his date of birth or whatever you want. In addition, it is possible to personalize the bracelet with a silver pendant to be engraved. By personalizing this jewel for baby, you will offer a unique, original and elegant gift. Indeed, this unique jewel will perfectly complement all her little looks, enough to make more than one young lady fall in love … Finally, this gift will become over the years a real childhood memory . By offering a silver bracelet to a little boy, you will be giving him a gift with real sentimental value. Therefore, it is a way to keep a bond with this little child.
The perfect boy's birth gift for a baby can be found here in the art'emi store. Indeed, several bracelets for children and babies are available so that you find your happiness. Children's jewelry can be difficult to find depending on the size of the wrist, which is why art'emi offers bracelets with a cotton cord. Therefore, you can adjust the size of the bracelet to your liking. You can expand it when your little one gets older. The silver rope target bracelet is therefore the ideal adjustable jewel for your child. In addition, you can choose the color of the rope. We offer you different colors to choose from! These personalized bracelets are therefore perfect for several children! Everyone has their own color.
If you want more unique gift idea, do not hesitate to contact us or you can find all our children's gift ideas for Saint Nicholas' Day.
How is a baby bracelet able to combine quality and comfort?
Obviously, for this boy's birth gift, the quality of the curb bracelet is essential. A newborn baby deserves noble materials as a unique gift for his fragile skin. This is why Art'emi carefully chooses its materials. We guarantee that solid silver baby chains will face the years with as much ease and agility as this little prince. Bracelets for toddlers also ensure baby's comfort. The silver curb chains are light. Indeed, you can find the baby silver curb chain ideal for a boy's birth gift. This bracelet is also customizable, like most art'emi children's jewelry.
In addition, it is important to note that the solid 925 silver present on the chain bracelets is an allergic metal, which allows you to be at ease with allergic reactions. You don't have to worry about the quality of the materials. You will also be able to see the hallmark 925 on the silver jewelry as a guarantee of quality.
For more softness, personalized cord bracelets also exist. In addition, choosing the rope allows you to add a touch of color. And don't worry, corded baby bracelets are just as strong and ready to take baby's many movements.
A personalized birth bracelet is therefore the solution to welcome a little boy with a unique gift worthy of the name.
Personalized medals for a boy's birth gift

The baby and child bracelets all have a pretty medal to engrave. Whether it is a round, rectangle or even target medal, engraving is possible on all its medals. So choose a jewel with a medal to offer for a boy's birth gift. The little one and his mother will be happy to receive an original gift.
The personalization of art'emi jewelry is a free service , so do not hesitate any longer before taking the plunge!
If you are not convinced by children's bracelets, you can always opt for a medal pendant, several models are available. So if you prefer to make your own jewelry, do not hesitate to choose a pendant and an chain at your convenience. In addition, it can be a gift for the mom. Finally, we also offer a tailor-made engraving service. If you have a piece of jewelry that your family is particularly fond of, you can give it to us without hesitation and we can engrave the message you want. Each engraving is different, which is why we can advise you so that the jewel looks as much as you want.
Do not hesitate to contact us to establish a quote on this subject. If you have any special requests or questions about a baby boy birth gift, contact us! The art'emi team wishes you a pleasant day.
See you soon !