Saint Nicholas: What gift to give to spoil good children?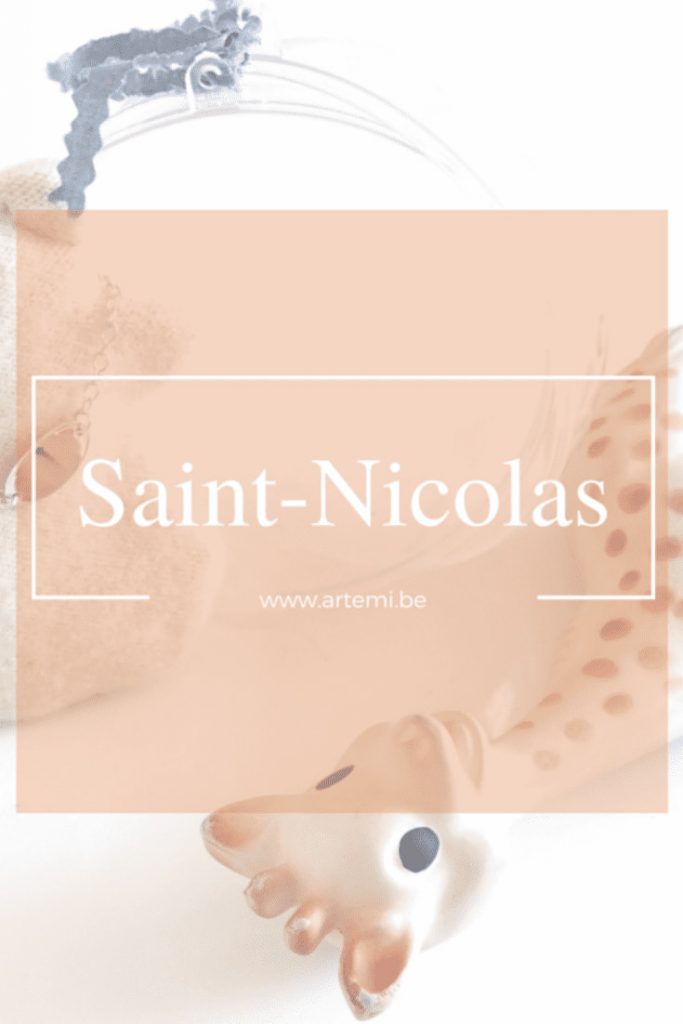 Like every year, Saint Nicolas is a puzzle, especially when it comes to finding gifts. Of course, it is possible to take inspiration from the list that children are happy to make to us. However, there is nothing very original. If you want to surprise them with a gift they wouldn't have thought of, you can turn to a pretty Art'emi piece of jewelry. What do you say about a children's silver engraving bracelet?
Saint Nicholas Day is a feast where children receive gifts, gingerbread and sweets. Something to cheer up their little teeth. Sharing and conviviality are in the spotlight during this celebration. So let's all take advantage of this moment together and spend it as a family! Find out what you can offer your little monsters on Saint Nicholas Day!
How can a bracelet brighten up their day?
First of all, offering a bracelet creates an effect of surprise even more intense than expected. Therefore, your children will remember this Saint Nicholas for a long time and especially this unexpected gift. It is with great pride that on Monday morning, in the playground, they will show off their new silver bracelet. An object that will follow them everywhere and mark their childhood.
In addition, so that this children's jewelry corresponds exactly to the personality of your toddler, the Art'emi jewelry store allows you to personalize it. The child bracelet in question or the customizable curb chain can be engraved with a word, name, design or any other idea that comes to mind. Thus, the engraving of the jewel is a way of expressing its personality. One way to remind your child that they are unique.
Indeed, the engraving of art'emi jewelry is a service offered by the art'emi jewelry store. Take the opportunity to express all the love you have for your child through a jewel to engrave. Different engraving possibilities are possible. Therefore, you can opt for a more classic engraving with the child's first name followed by his astrological sign. Or if you prefer, you can enter symbols, numbers, whatever comes to mind!
Why not choose a family jewel?
Indeed, Saint Nicolas is a feast for children, but also for the family. It is about coming together and offering a little of your heart to those around you. So why not choose a piece of jewelry that represents this family spirit. Therefore, we can offer you the tree of life medal necklace . This is a silver piece of jewelry available for women, men and children. So the whole little family can look forward to wearing the same piece of jewelry. This jewel can represent the emblem of your family. Indeed, the tree of life is the symbol that best characterizes the family spirit. So why not give it to your children? Like the curb chain, it is a jewel that you will keep with you for a long time. Beyond the jewel, it represents a part of your life that is dear to you.
So opt for this magnificent necklace and have it engraved with a message that you like, why not the name of each member of the family or, for more fantasy, have the symbol engraved that best represents the dad, the mom and siblings.
For more engraving ideas, jewelry to engrave, do not hesitate to contact us. We will be happy to help you.
Are you looking for a gift that lasts over time?
Finally, don't worry, your Saint-Nicolas gift will remain intact for many years to come. Despite your child's many activities, whether at the beach, at sport or at school, the silver jewel resists. Indeed, Art'emi jewelry is above all about quality. The materials used are chosen with care so that the life of your bracelet will last forever. If you choose the sterling silver curb chain, be sure that it will always sparkle, even after your children's crazy adventures.
Indeed, most art'emi jewelry is made of solid silver. It is a quality metal composed of pure silver and copper. This mixture gives strength and resistance to jewelry to face the daily life of children. In addition, thanks to solid silver, it is hypoallergenic, so you don't have to worry about the reaction to certain materials. Your child is completely safe with art'emi jewelry.
So, no more excuses, a gingerbread Saint Nicholas is good, but an original gift is better! With an Art'emi bracelet, your children will be satisfied for sure!
More gift ideas for children!
Do you want more ? We understand. So don't move and keep looking at our blog posts. You will find several gift ideas for children there, not just for Saint Nicholas' Day but also for Easter! Why offer chocolates when you can offer a pretty chick necklace.
The art'emi jewelry store offers you articles regularly. Check back next month and there you will find a new blog post on a different topic. We discuss all of them! The latest trends, storage, cleaning tips and gift ideas for children, men and women. You have plenty to distract yourself!
The art'emi jewelry store is always available to help you. As a result, you can send us an email or make a phone call without any problem! Whether for a special request, information on a piece of jewelry or help with an engraving. We are here for you.