The women's silver drop rope bracelet: discover pure simplicity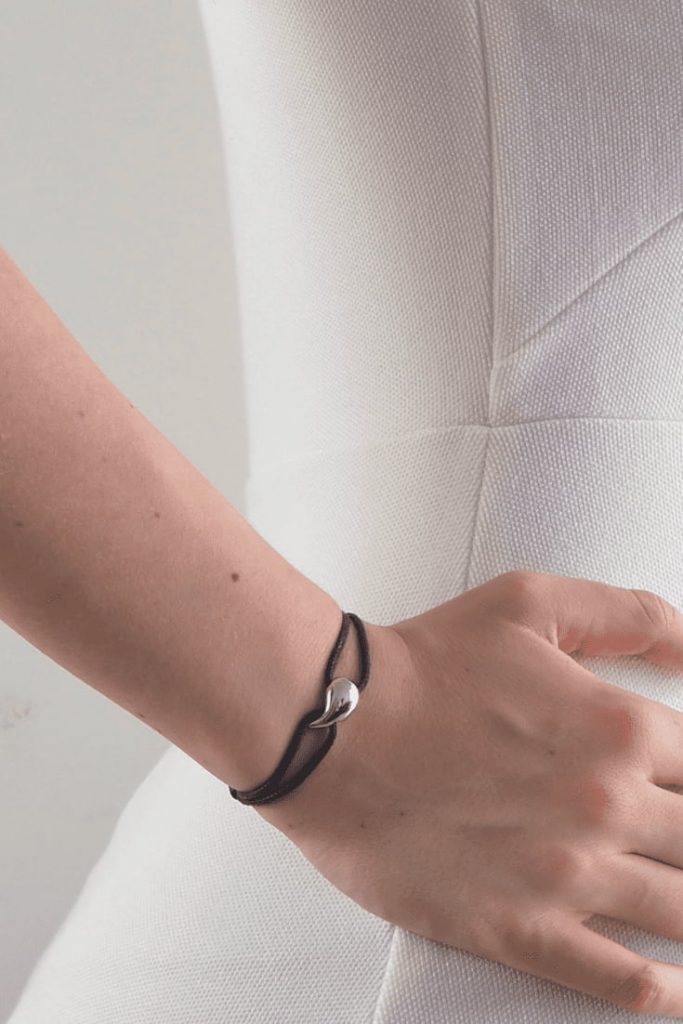 If I tell you "Clap, clap, clap, little April rainfall from the sky in pretty diamonds. Clap, clap, clap, little April rain – your melody is an enchantment […]" do you know which Disney movie I'm talking about? Bambi, of course, with the rain song. What a nice introduction to get to the heart of the matter, don't you think? Discover the women's silver drop rope bracelet, a jewel of the Belgian designer Artémi that is unique and original.
Every drop is music – To be listened to and tasted…
If I tell you rain, what do you think of? First of all, you automatically think of that rain that comes at the wrong time or the rain that wasn't planned at all… Even worse, the rain that messes up with your hair and makes it frizz a lot. We LOVE it. Now, visualize a raindrop, isn't that cute?
The women's drop rope bracelet is one of the flagships of the art'emi collection. It is composed of a waxed cotton cord and a silver drop-shaped pendant. In addition, silver is described as very malleable, which gives the jewel the necessary robustness for its manufacture.
The women's drop rope bracelet, happiness in dribs and drabs
Who has never played with raindrops on the car window? Who doesn't enjoy the delicious sound that raindrops make on the window? Of course I'm talking about a little rain, not a hurricane… Otherwise, it wouldn't be fun. All of this to tell you that it is technically impossible to have just one drop on you. That's why the Belgian jeweler Artémi has found the solution: to match this drop rope bracelet, you will also find in the same range a drop necklace or a pair of earrings that look like two drops of water.
Let's not pretend, for some reason, we all like the rain. Long live the rain!
So come and discover our silver drop rope bracelet and the rest of the drop collection in sterling silver 925 on our online jewelry store specialized in personalized jewelry.
Also read our article on women's jewelry