Gift for a wedding witness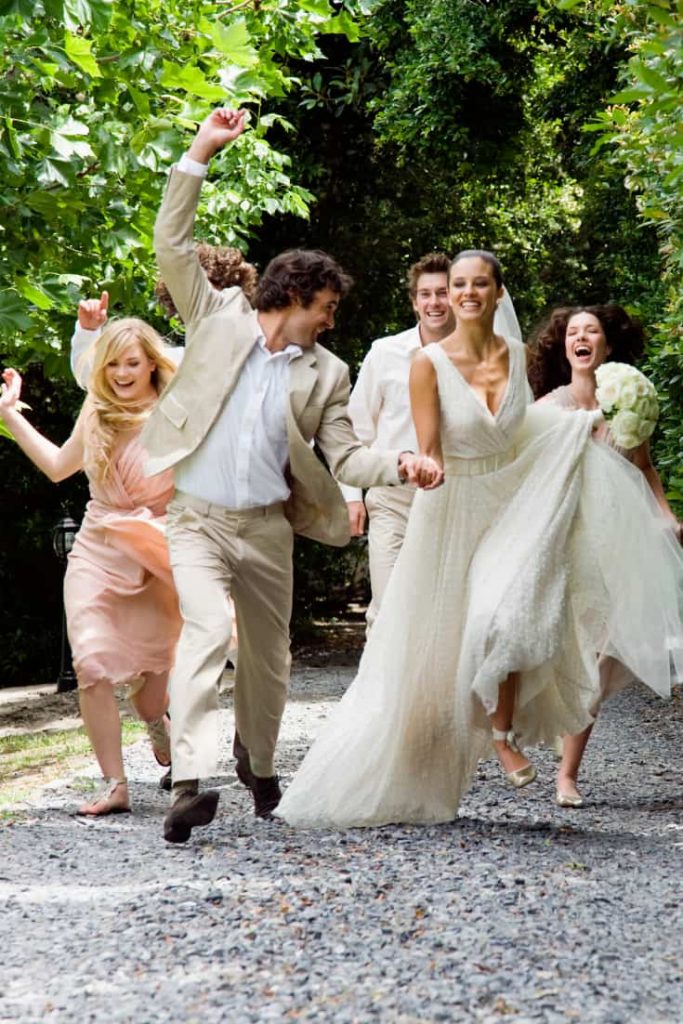 First if you are reading this gift blog for a wedding witness, then congratulations. Your wedding, what am I saying the happiest day of your life, has passed or is about to happen shortly. First of all, congratulations and long live the newlyweds! Until the union is made, do not panic. You can count on the support of your carefully chosen wedding witnesses. They will do you the honor of organizing everything. Indeed, so that your marriage is perfect, from its launch to its end. They will be living the marriage with you and they will make sure that you have the best time of your life.
Therefore, after so much effort, why not thank them? Indeed, we know that despite their enthusiasm and their envy to please you, that it is quite usual to offer a wedding gift to the bride and groom. What is less usual, however, is to offer a gift to wedding witnesses! Because organizing a wedding is no easy task. In this case, after your witnesses have accumulated stress and fatigue, why not give them a little thank you gift?
So that's where we come in! The jeweler's Art'emi doesn't just stop at a jewelry personalization service. The importance is to know what you want to express through this jewel. Indeed, thanks to our know-how, you can put words on your emotions without saying them out loud. That's why it's the perfect gift to thank your wedding witnesses. Because they will be happy to have lived this event by your side, to have organized everything, and will perceive your gift as a symbol of love and recognition.
The importance of a gift for a wedding witness.
Secondly, as a reminder, the mission of wedding witnesses extends well beyond a simple signature on the registers of the town hall and the Christian church to make the marriage official. They are there to accompany you, assist, and support you morally throughout the preparations.
Indeed, on the wedding day, in addition to providing symbolic functions, they will have done everything possible to prepare you for the best possible wedding!
What are they doing?
Indeed, from the Dress code, to the wedding decoration and the progress of the wedding ceremony planned in advance, they will ensure on all these very important points. In addition, you generally appoint them to keep alliances. As well as to organize the bachelorette party before the ceremony. In addition, they can help you get dressed, the bride and groom a few hours before your big moment! And finally, they deliver most of the time, a speech and can also set up animations such as for example, slide shows during the evening. In short, you mobilize them to facilitate your preparations before and during the wedding.
Once the wedding is over, count on them to wish you a happy wedding anniversary every year! In short, you now realize how supportive your wedding witnesses are. You will hardly be able to do without them. It is therefore appropriate to thank them as it should!
What gift can you offer them?
Difficult to find the original idea for a wedding witness gift. And yet, the original gift is on the side of personalized gifts. Indeed, engraving jewelry is an art that Artémi masters to perfection, that's why you have the choice. You want to please your witnesses, then opt for a jewel that traces your history. For example, you could give them an engraved gift, which encompasses the date of your wedding with a thank you message.
To conclude, engraving is an art that has no limits. You can have a message engraved on a necklace in silver like the medal necklace which also leaves room for a symbol on the other side of the jewel. For an engraving more discreet jewel, you can also opt for a slave bracelet for example, with a date of birth to be inscribed along the jewel. Finally, for more originality, try to personalize a round ring or even pastille earrings. In fact, jewelry engraving allows you to create your own jewelry . Therefore you will offer your wedding witnesses the most original gift.
Why take your presents to Art'emi?
However, if you are looking to get a message across a piece of jewelry with an engraving, but no idea occurs to you. Do not panic! The Art'emi jewelry store is there to help you. Ideas, we have a lot of them, only we have to know how to use them according to each jewel. First of all, you have to know the number of characters that you can have engraved on your necklace with engraving. Usually, there is a little more room on the necklaces, enough to write a small message. In addition, is it possible to have a two-sided engraving? And finally, the message to convey on a piece of jewelry is personal most of the time. So that's why Art'emi offers several typographies to meet your expectations, as well as symbols.
Moreover bijoux Art'emi is above all a question of quality. The engravings are all made on solid 925 silver jewelry. This guarantees good product quality and therefore good aging. Indeed, silver does not fade over the years, it keeps its shine despite the passage of time. Even the silver bracelets that follow you every day remain sparkling.
In conclusion, if you are looking for the ideal wedding gift for your witnesses, Art'emi creations will charm you. Engraving is free, and the icing on the cake: delivery too! Yes, it all makes you want, doesn't it? So, come take a look at our online store and discover all our jewelry customizable.