A gift for Valentine's Day: the best ideas!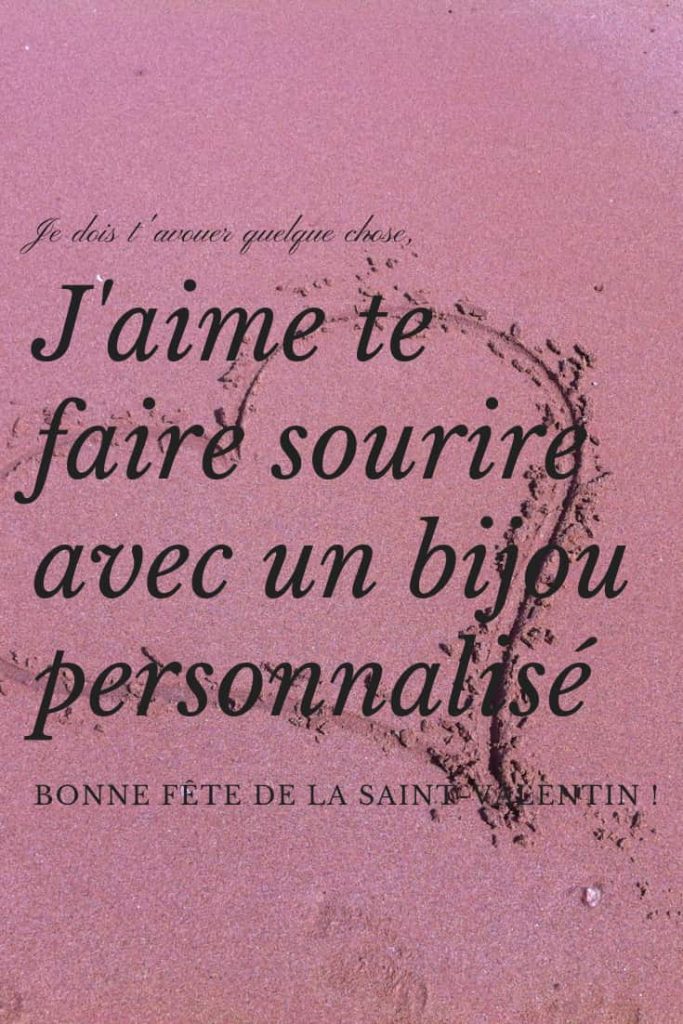 We don't all see a Valentine's Day gift idea the same way. There are a thousand ways to say "I love you", as there are a thousand ways to celebrate Valentine's Day. Whether you are a romantic Valentine or a naughty Valentine, you will find here all the ideas to make your Valentine's Day a success. No matter how much we call it a "commercial holiday", we love to celebrate it. It's true when you think about it: a nice bouquet of flowers and a fancy dinner… it has never hurt anyone, right? I think there's nothing wrong in acting romantic at least once in a year !
Do I have to remind you that love is man's first source of happiness? It can drive us crazy, disoriented, destabilized, excentic, original, perhaps even suicidal. Maybe celebrating it with the person we love is quite legitimate after all. Very convenient to write an article about it! No more "romantic gift idea" or "valentine's day personalized gift" research on Google, Art'emi reveals all its ideas in the following lines!
Valentine's Day "fifty-fifty" gift idea
Admit it, you did the research yourself! But don't worry, we all did… We hate Valentine's Day because it's "too commercial", but we can't help but celebrate it with our half… We hate roses, chocolates, and utterly romantic gifts, but at the same time… that's also what makes the charm of this celebration… What fascinates me most about Valentine's Day is how human beings show their love with an item or a candlelight dinner. They try to materially concentrate love and then offer it. They confer some eternity to love, how poetic!
When we think about Valentine's Day, many of us think about offering a nice ring with a beautiful gemstone (you see, the one that shines and is huge). This is a serious mistake! Indeed, there are a thousand ways to tell a person that you love and care about them. No more common ideas, boxes of chocolates, bouquets of flowers and poems of all kinds. Stay original and use your mind, opt out for a jewel that is different from the others, a jewel that lives and expresses emotions. Here is the real secret to a successful Valentine's Day gift.
A personalized gift: an absolute must
And here comes Art'emi to suggest you Valentine's Day personalized gift ideas. This Belgian jewelry store offers customizable jewelry for everyone and for all tastes. We all like to receive a personalized piece of jewelry. Indeed, this customizable jewels are full of emotions, love and messages. For a woman, you can choose a fine personalized silver square necklace, while for a man, you can opt for a silver target medal rope bracelet to engrave. we let you invetsigate the tastes of your partner and according to this analysis, you can choose between bracelets, necklaces, rings and even key rings! You will find all jewelry shapes on our online jewelry shop for your soulmate.
Valentine's Day can also be a lonely day…
You are alone for Valentine's Day and you think you don't deserve a gift that is synonyme of love and romantism? You got it wrong! Everyone can get a gift on Valentine's Day, maybe not to celebrate a relationship, but to celebrate the long process of learning to love yourself. Therefore, we advise you to have a look at our jewels in details. Find the one that will make a confident man or woman out of you, the one that will symbolize respect for your own self on this celebration of love.
Dress up, go out, have fun and drink a good glass of wine! We don't need to be the love of a man or woman to be happy. In moments like this, we have to focus on what we already have: love from our friends and family. As would all great psychologists say, live, ladies and gentlemen, laugh, party, smile, look up to the world that surronds you. Then, when you have learnt to love yourself enough, your heart will be ready to love someone else. And at this moment, it's guaranteed emotional firework!
We hope this article has enabled you to focus on the love we have for ourselves and others. We hope this Valentine's Day will fill your home with love. You are all unique and you all deserve a gift for the love you spread every day. No matter who gives it to you, whether it is your lover of yourself. What matters is to have a nice time and be happy. Valentine's Day gifts can be of all kinds. The advantage of a jewel lies in its style, character and ability to convey a strong message. Happy Valentine's Day!