Summer beach jewelry, the best couple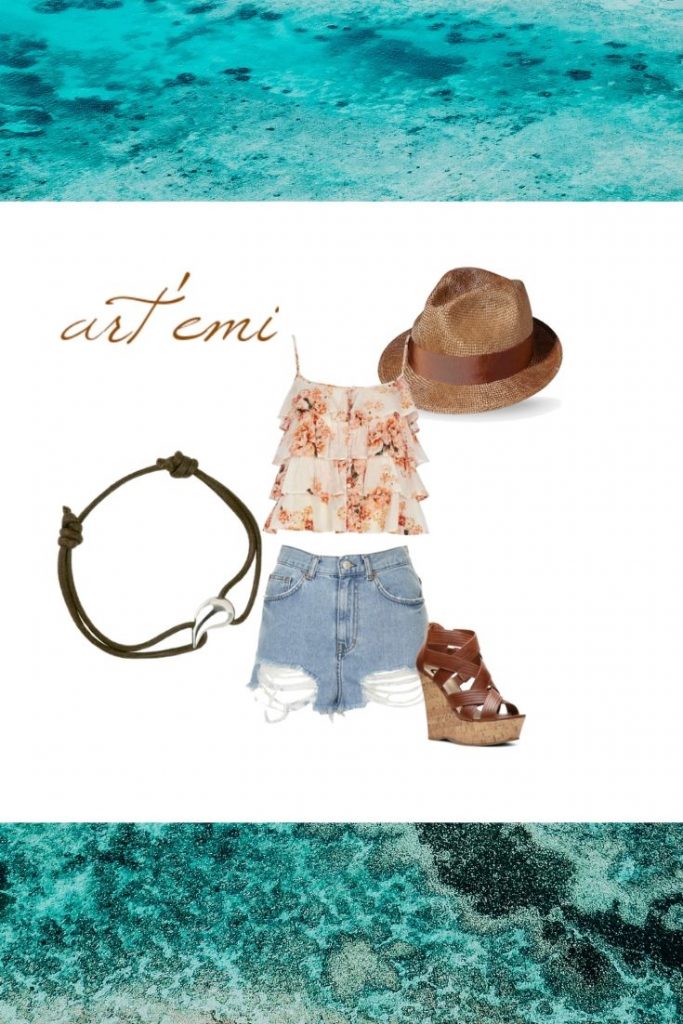 We barely have time to get out our light clothes. We are already thinking about our most colourful swimsuits. Yes, but that doesn't mean we want to give up our jewelry and accessories, which we already have so much trouble showing in winter! Indeed, for this summer the trend is accentuating the accumulation of bracelets on our wrists! The must is that they are connected with our bikini! The whole thing is to know WHAT summer beach jewelry to wear this Year.
Travel but also with summer beach jewelry!
For an afternoon relaxing with friends, a weekend with your family or a week's holiday under the coconut trees, the beach is the hot sand, the sea, a good book, the doughnut shop, and… Jewelry! And yes, just because you're in a jersey, shorts or a sarong doesn't mean you can't be classy!
At the beach, we don't wear the same jewelry as usual. It is an aesthetic question, but also to avoid damaging your jewelry. The important thing is to avoid wearing jewelry made of oxidizable materials that will not like salt water, but also sand.
It can get stuck in the clasps or if your jewel has stones it can infiltrate between them. Therefore, it is safer not to wear your gold or silver jewelry on the beach. In the end, for your summer beach jewelry, it is recommended to choose jewelry made of other materials: strings, steel, plastic… Play the card of fun and colors.
If you like to be trendy in all circumstances, your beach jewelry will be able to take in some sea air. For example, you can choose a saltire that matches your jersey and pareo. For bracelets, we play the casual side with models made of pearls of all colors for example. If your skin is well tanned, the rush bracelet will look great! For rings, models set with precious stones are avoided. It's hot, we want to tan evenly, so we tie our hair! What could be more feminine than a pair of earrings to illuminate our face?
Can we start the holidays again? I wasn't ready!
And for men, how are things with summer beach jewelry? Men don't wear pareos (if you see one, run away!) but that doesn't mean they don't pay attention to their appearance. The leather and silver bracelet always has the same side at the beach with these gentlemen. On tanned skin and for a surfing look, they can wear leather or pearl necklaces. The gold chain is more suitable for mature men!
There you go! There you go! You are now ready to strut on the pretty sunny beach jewelry! We don't forget the beach towel, the sunscreen and of course our pink flamingo buoy!!!!