Mother's Day jewelry: what ideas for our mothers?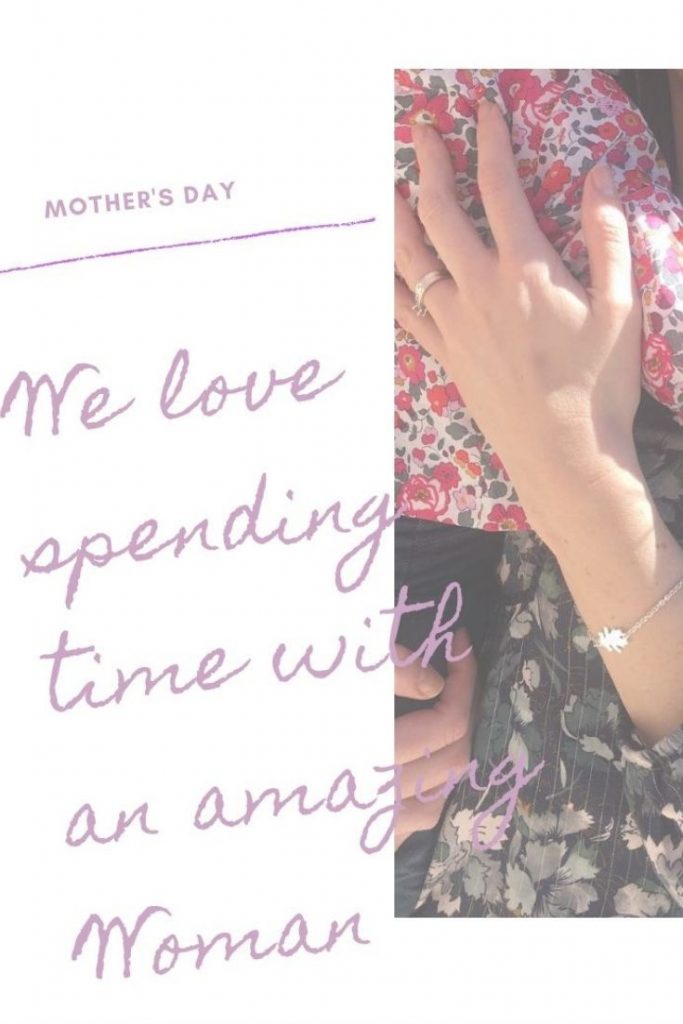 The birthday of your mom, of your darling mamounette whom you love and who has always loved you in return, is approaching. We do not doubt your affection and fortunately for that matter! It's your mother who suffered gave birth to you… They deserve this party in their honor more than anything (that's not great!). There is therefore no more room for excuses not to offer your mother a piece of jewelry… Mother's Day jewelry seems like a great idea!
I don't know your mom ( … and no… ) but mine never needs anything, on any occasion, which can be annoying at times! Small scenario to illustrate my words: " What do you want for Mother's Day? "Nothing at all, keep your money .." What can I do with this? I want to show mom that I love her and that she deserves my support and gratitude! And then we can admit it, what a joy to see happy mom for a few minutes! The surprise and the love in his eyes fill us every time.
Mom, if you are passing this way, know that I already took care of your presents so please no mumbling behind my back.
Our gift ideas for Mother's Day
Key rings in pearls or with a photo, flowers, pretty cards and without forgetting the traditional and timeless I named … the necklace of pasta (to each his own Madeleine de Proust) that no one escapes… You will have understood that Mother's Day is approaching and Art'emi is invited to this party to offer you his completely original gift idea .
You're too big for the pasta necklaces and / or the gorgeous Mother's Day design. This year you want a gift that is a little more " original " than a box of chocolates, so you can opt for a jewel (guaranteed not to be consumed) from the Belgian jewelry store Art'emi . Indeed, our jewelry is all made of noble materials such as gold or solid silver. Our priority is to offer you timeless jewelry that will not follow the course of fashion. This will make your mom's gift never go out of fashion , and we assure you that it will fill her with long-term happiness.
The jewel can be a silver necklace (a medal or others), a bracelet and even a key ring! All combinations of Mother's Day gifts are possible, stimulate your creativity and ask Mum about these tastes! You will undoubtedly quickly arrive at the ideal gift for Mother's Day …
A new alternative: personalized jewelry
"Words fly away, writings remain" as a certain Latin proverb used to say. If a simple "I love you" is enough to fill our darling moms with joy, why not write it down? Better yet, burn it? On the occasion of Mother's Day, Artemi's customizable solid silver jewelry sets our eyes on us. Would you like to engrave everything that amazes you about mom on your Mother's Day jewel? Like his courage, his spontaneity, his love, his nickname, an emotion, or a symbol? It's possible !
The know-how Brussels brand has found a good compromise in terms of gifts. Why not have a piece of jewelry with an engraving ? This offers you to personalize your sterling silver jewelry with a little love message (as we know so well … hello poems) or a small drawing made by your dear little blonde head (or brown or red, it depends on the genes). The field of possibilities is open and we would like to point out that it is vast. So follow the impulses of your hearts for a unique and touching engraving, and especially for your mother's smile . You will see, the Mother's Day jewel will make sensations!
A gift with love: the priority
Indeed, it is sometimes hard to find an original gift for Mother's Day that mom does not already have. It was easier when we were little. A "drawing" or our prints on plasticine and voila. Anyway… I still don't understand why she doesn't put on my MA-GNI-FI-QUE noodle necklace… it goes with everything right? And it can be very useful in case of uncontrollable hunger pangs. But the most important when mom saw our noodle necklace was obviously her smile and her love . Any gift given to our dear mothers will in any case be a great success ! So finished torturing your mind and come closer to authenticity to please them.
Arm yourself with your best smile as well as your magnificent gift (I'm sure it is) and let's pay tribute to all his exceptional women whom we love with all our hearts . The mother's day jewel will always be a success.
# Mamanjet'likes to the stars