Halloween gift idea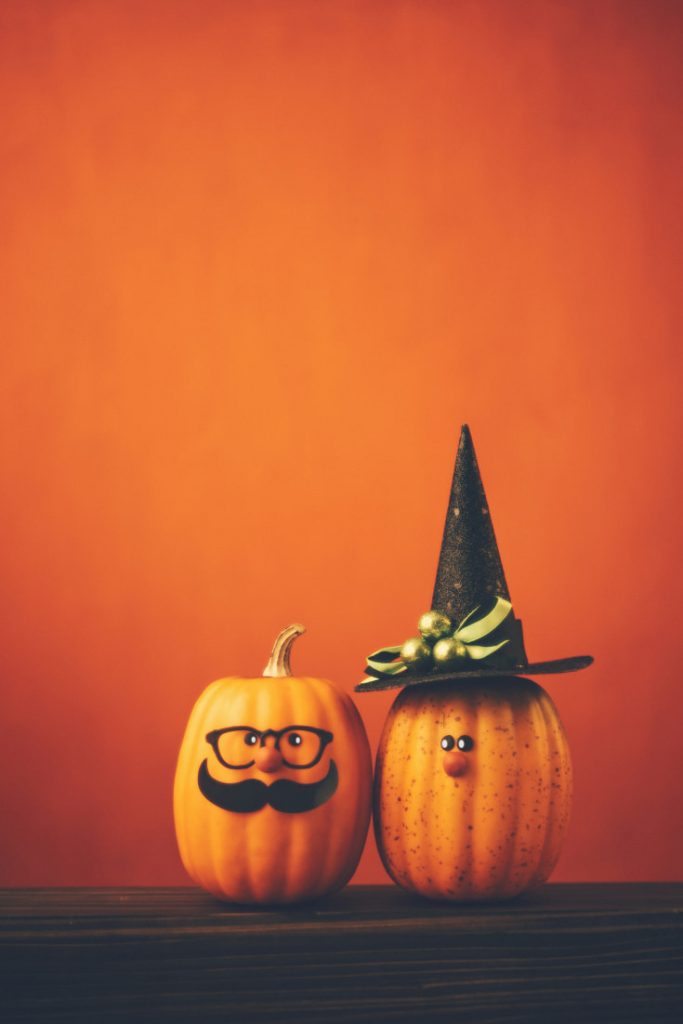 A year is punctuated by many celebrations! They all have their own meanings and traditions. The common point of all these celebrations is that we can spend magic moments with our loved ones. These sharing moments are important because they stimulate us. They give us motivation and serotonin. Serotonin is the attachement hormone and is secreted in those sharing moments. Loving our loved ones, developing relationships to the rhythm of the year's calendar make us happy. October is coming to an end: let's take advantage of this time to find a Halloween gift idea!
Even though Halloween is not known to be a celebration to give a gift, you can absolutely turn it into an occasion to treat your loved ones. A friend organizes a Halloween party at his or her house and you're looking for something to say thank you? You've come to the right place!
Whether it is for a family time or a party with friends, indeed, giving a small gift to the people we love and to the one who invites is a good opportunity to show your gratitude.
Halloween: history and meaning
Many Halloween traditions originated from ancient Celtic harvest festivals. This non-religious celebrations takes place on the 31st October, the day before All Saints Day. In the Western countries, we all celebrate Halloween the same way. Children and their parents dress up as monsters, witches and ghosts. Then, they wander the streets and ring the neighbor's bells to ask them for sweets. If the neighbor can't grant their request, he or she will be bewitched by our little monsters!
Some celebrate Halloween by organizing a party with friends or family. Decorations, sweets, costumes and funny faces meet up!
Want to show your gratitude or simply treat someone on the Halloween and All Saints Day celebrations? Opt for a piece of jewelry. Jewels are not only accessories, they are true everyday companions! They make us feel more comfortable in our outfit and assert our style. Let's see our Halloween gift idea.
Giving a jewel for Halloween
At Art'emi, we love working noble materials such as gold and silver. Our pieces of jewelry are all designed and made with love in our workshops in Brussels. We enjoy promoting locality and the quality of our creations. It is also important to us to guarantee as much traceability as possible for our jewels. We put our values in our jewels the sam way we do with metals and precious stones. The jewels you'll give for Halloween will thus be timeless, ethical and authentic. And to make them timeless, what could be better than 925 sterling silver?
This kind of silver is made of 92.5% pure silver and 7.5% copper. Copper gives robustness and resistance to this alloy that can withstand many impacts without damage and thus live for a long time. Silver is a classic and elegant material that will please at all occasions, especially for Halloween!
Your Halloween gift can also be adorned with precious and semi-precious stones. Each precious stone has a meaning, a symbolic and virtues! Giving a precious stone for Halloween has to be previously thought and organized, especially since it's a celebration where the spirits return. Choose a stone in line with the values of the celebration or its recipient's. Giving a gift requires a small part of investigation and creativity part to make it original and toughtful!
At Art'emi, we offer bracelets, necklaces, identity bracelets, rings, earrings and cufflinks, but also money clips! We provide quality jewelry for men, women, teenagers and children.
Customizable jewelry: an amazing Halloween gift idea
What makes our jewelry special and particular is the fact that it's customizable. Indeed, we can engrave on noble materials an infinity of letters, words, symbols and patterns, sometimes even dates and little quotes. Let your creativity and imagination possess you to create an authentic piece of jewelry. Jewels convey many messages and enable you to express many emotions.
When the person you want to treat will look at their personalized jewel, all their senses will connect to the heart! Be sure of that. Their smell, taste, touch, sight and hearing will be turned towards you. A personalized jewel is unique, just like all of us! Giving a jewel that matches the personality of a loved one will please him or her even more.
If you wish to give a personalized jewel in relation to Halloween, you can have the date of the celebration, a symbol of this day or the nice pumpkin drawing of your little one engraved on it. There are many possibilities! And to make it even more effective, you make sure your gift matches with their costume for their greatest pleasure!
We hope this article gave you many tracks to find a Halloween gift idea to thank your loved ones and celebrate each event by their side. We wish you a nice Halloween party full of sweets. And beware of the ghosts wandering the streets on this night!