Gift for her dad: how to choose the right one?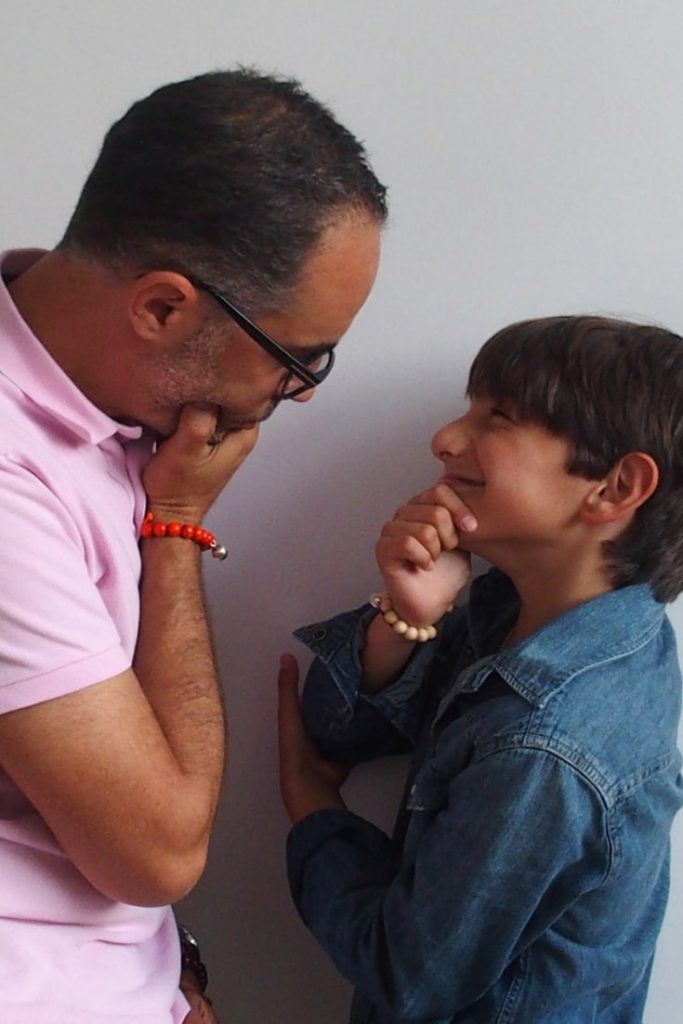 Every year, it's the same story. The questions pile up and echo in the heads of all the children of the world: what gift to give to dad? How to be sure that it will please him? Indeed, our dads are often too discreet, and not very expressive of their desires. How to find the gift that will put a sincere and uncontrollable smile on their often too serious faces? Although Father's Day has religious origins, the first non-religious Father's Day appears in the United States in the 20th century . Indeed, before that, all moms have their day of glory but not them! What ? Dad combines affection, protection, love, gentleness, kindness and advice for his children. He deserves to have his own day ! So young and old, on your marks… get set? Let's look together for a great gift idea for your super dad !
Who is your daddy? How to choose a suitable gift?
First of all, it is essential, as with all gifts, to define exactly the personality of your dad . Ask yourself the right questions: What are the happiest times for Dad? What clothes and accessories is he comfortable with? What is his style? Maybe your daddy is laid back, always stylish, or always trendy. You know your dad better than anyone , but these questions and their answers will guide you to the perfect unique gift : the famous piece of jewelry that will fill dad with love and joy .
Don't panic, all dads are pretty, and all are happy to wear signs of elegance . However, wearing your child's present is all the more appreciated. Make sure your gift is a messenger , a messenger spreading smiles, laughs and positive vibes to Dad in all times of his life. An ideal customizable gift for men who will inevitably please.
A piece of jewelry: the perfect gift for a dad
Art'emi jewelry for men
At art'emi, you have the choice between several jewels to make a nice gift to your dad . Indeed, we will never neglect the rhythmic aesthetic touches of bracelets, necklaces, key chains, money clips, cufflinks and curb chains. An accessory dresses daddy's outfit , it brings him uniqueness and character.
If your daddy is a laid back man who loves colors and nature, why not consider a pretty wood bead bracelet ? Several colors are available on our site. It is then up to you to investigate the colors that your daddy prefers. Dad is always at work, his days are packed with meetings, PowerPoints and dating, he never takes his shirt off? The square solid silver cufflinks will be perfect for our dear businessman! Does your dad take care of the house a lot, he picks you up from school and likes to cook you good meals? Give him a special personalized dad gift to thank him …
Personalized jewelry: a unique gift
Whether your dad takes care of you a lot during the day, or spends time having fun on the way home from work, the personalized gift is a must have. Indeed, it allows to transmit a strong message through memories, drawings, emotions, dates, or particular events. All kinds of jewelry are customizable .
Therefore, you can find the medal bracelet to personalize. This is a sterling silver adjustable wrist jewel with a lovely engraved medallion. It goes without saying that when your dad wears this personalized jewel, he will constantly think about the message you wanted to send him. You might as well make sure that this personalized jewel does not only convey aesthetics but also love and gratitude . At art'emi, all our engravings are free and can be reserved on our site. We make your personalized jewelry with care in our workshops in Brussels . So don't hesitate any longer on your daddy's gift for Father's Day !
Thank your dad with an elegant and quality jewel
All dads love to take care of themselves and wear a fashionable accessory. Art'emi will awaken their style and assert their personality. All our jewelry is made of noble materials : from gold to solid silver, and even through quartz stones. Our motivation? May your dad wear our jewelry tirelessly, at all times and for years. The quality of the materials we work with makes the jewelry resistant and respectful of our environment . Indeed, we aim for the maximum possible transparency in our manufacturing process. Our society consumes a lot of goods, especially when the holidays are on the cards. The gift you give your daddy will have a long-term focus . It will spread happiness spread over time, without aiming to create a recurring need for novelty.
Indeed, your dad brings you a multitude of good things , at all ages. Its quest lies in your happiness, your construction and your achievement. Today, bring her a present which will not only dress her outfits, but which will also proclaim to her: "thank you" . And then, it is no longer relevant to think that men are not pretty ! Family celebrations are memories engraved in our memories, let's make them wonderful and magical. To end this reflection, don't forget the words of Jean Gastaldi: " In Papa's arms, we find the best refuge in the world" . So place your order as soon as possible and benefit from free delivery. Find the best prices for men's silver jewelry. The whole art'emi team wishes you a nice day and we will be back very soon with a new article!