Ethical jewelry: Shoot art'emi ethical jew​e​lry with Cigoire.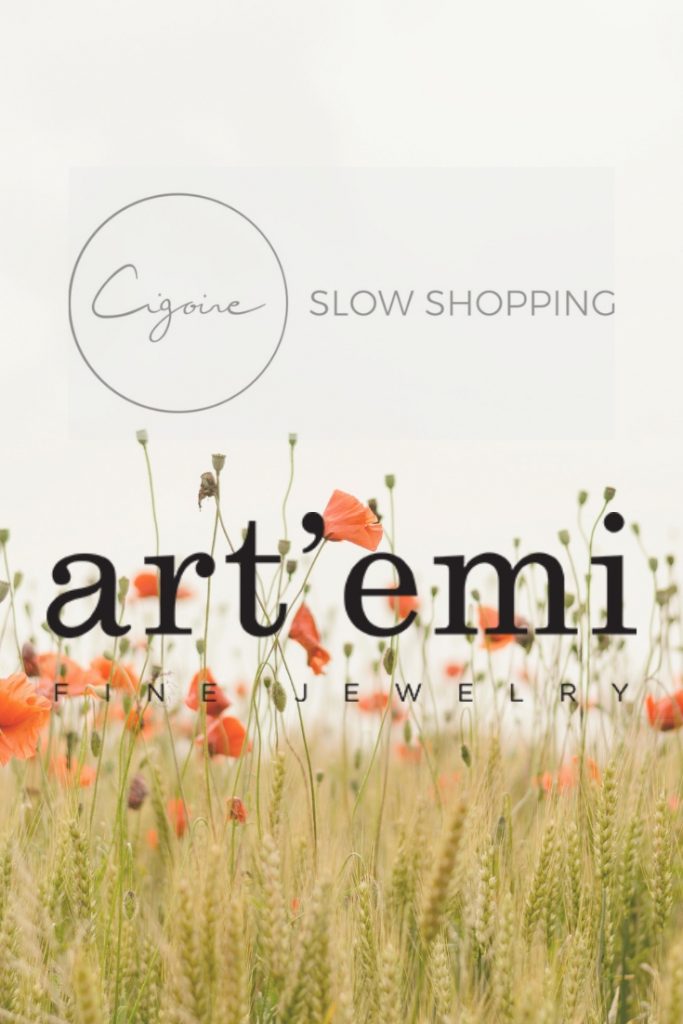 Cigoire invites you to live a new slow shopping experience with ethical jewelry: events and an ephemeral concept store that highlights the human aspect and the manufacture of the product. It must be recognized that the collective is following in the footsteps of an alternative and committed consumption in various fields: fashion, design, and gastronomy. Paris, Lille, and Brussels welcome local brands that reveal talented creators. What a thrill for our curiosity! Art'emi ethical jewelry will be present at the events. Let yourself be wandered between the shops, leave the city's excitement for a break filled with sweetness and poetry in these places.

Immerse yourself in a Slow shopping experience.
The slow shopping alternative therefore invites you to think and consume differently. More precisely, we take the time to admire the craftsman's work. Each object contains a story and brings a particular emotion. The choice of materials, shapes and visuals comes from a particular know-how. Here, we opt for a masterfully handled art. The buying behaviour gives way to a moment of mindfulness. Overall, through the shopping experience offered by this concept, we respect the creator and take care of our planet. For all these reasons, we say YES!

rt'emi participates in this meaningful act

Cigoire's initiative therefore highlights designers who produce noble products with fine materials in a short circuit. During the month of November 2017, art'emi's ethical and timeless jewellery will be on display at various events:
Le Salon 48H Déco–  November 4 and 5, 2017 – In Lille
In this lounge, dedicated to interior design, Cigoire occupies a space that highlights art'emi creations.
Urban Orient– November 17-19, 2017 – In Paris
The Belgian brand art'emi will have a stand at this exhibition bringing together more than 40 designers.
During this exhibition, art'emi gives you the opportunity to find THE perfect Christmas gift: a unique, refined and elegant jewel.
It should be noted that the creator of the jewelry, Artémi, will be present on the different places to meet you, tell you about her career and give you precious advice.
After that, art'emi jewelry will have no more secrets for you!
Come and discover without delay the collections of ethical jewelry for men, women and children and our entire collection of jewelry to personalise in idyllic settings!