Men's chain bracelet engraving: an original gift guaranteed!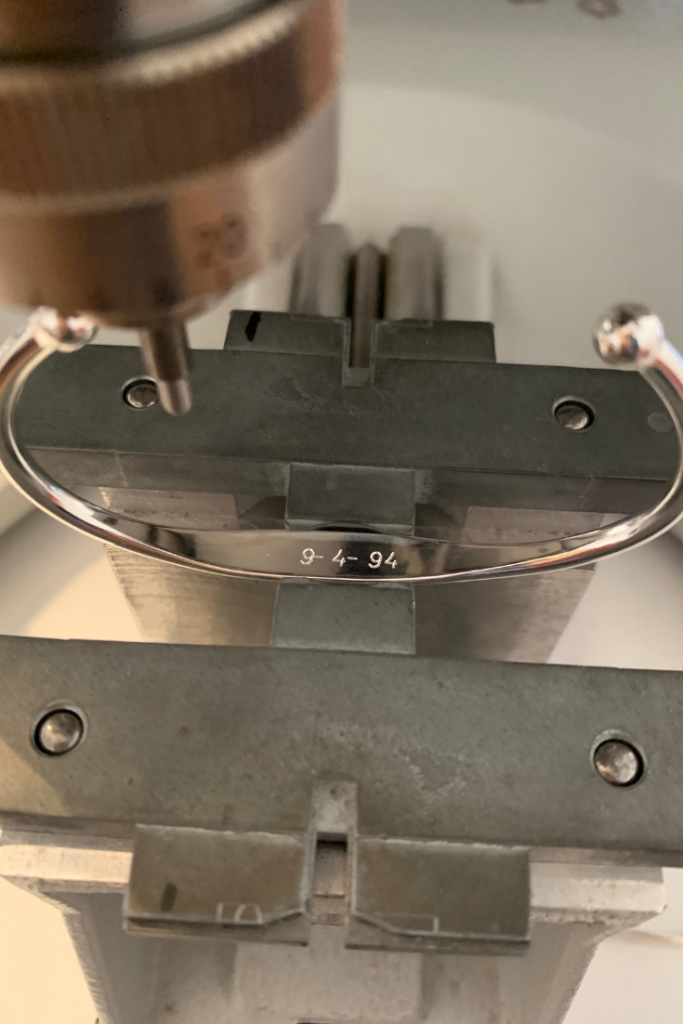 A man's chain bracelet engraving, what do you say? Are you looking for a gift for your loved ones? Is it around a birthday, a wedding, an important event, or any special occasion? Nothing is too good to give you a little pleasure!
At Art'emi, our man's chain bracelet engraving also showcases you, as well as our unique customizations. Choose our exceptional engravings for free!
What can men do to pamper themselves?
Are you worried about all your responsibilities, the pressure of your job, all the worries of everyday life? Do you often forget to take time for yourself? It is important to be concerned about your rapture because you deserve it. Indeed, any special attention can contribute to your happiness by making you happy. You also feel the feeling of being loved. Thus, it is the perfect way to boost your well-being, as well as your self-esteem.
Do not hesitate any longer, Ladies or Gentlemen, let yourself be seduced by the desire to offer or to receive! Enjoy the precious moments granted to you, such as sharing, love and consideration! Happiness is found in the little attentions, the little pleasures of life. Therefore, the man's chain bracelet engraving suits you perfectly. Unmissable for your viewing pleasure, you are sure to satisfy more than one!
Why favor men's chain bracelet engraving?
Do you want a dressy or casual look? Men's jewelry can complement your outfits. Are you a fan of style and elegance? Choose the chain bracelet! Also, she is timeless , very trendy in addition to being a traditional baptism or birth gift. Indeed, our curb chains are suitable for all wrists, regardless of the size of the person wearing them. In addition, offering or receiving a curb chain can be rich in symbolism, because you establish a lasting, emotional bond, full of emotions with the chosen one of your heart. So it is your turn to offer this symbolic bracelet to your men or male relatives!
So the man's chain bracelet engraving carries feelings, as well as meaning. This jewel is timeless , because you always have the opportunity to wear your chain bracelet on your wrist, daily or as a lucky charm. Indeed, at Art'emi, our chain bracelets are both trendy and original . These are customizable according to your desires, but also adjustable for more comfort. Among them, some are thanks to their rope bracelets, as well as their different colors available .
Nothing better than the personalization of your men's chain bracelet engraving!
Art'emi makes a point of honor to its know-how by engraving and using all artistic and artisanal techniques. Its passion is to produce you a text or any other inscription in 18 kt gold or 925 silver. Indeed, our customizations are recommended for your chain bracelets. Art'emi seeks individuality and offers you its authentic engravings . For example, it is possible to add a touching message, an initial dear to your heart, a specific typography for more originality, or a desired language according to your preferences. Here are some ideas of engravings for men .
Moreover, your engraving is entirely free ! In other words, you get your personalized engraving without worrying about an additional price, because your personalization is included in the price. In addition, also take the opportunity by accessingyour free delivery ! Is not that amazing? Art'emi thinks of everything and of you, prioritizing its quality, as well as your total satisfaction!
Therefore, the man's chain bracelet engraving is waiting for you, beautiful, elegant, extraordinary, ready to revive your look, ready to be worn! Do not hesitate to browse our store to find all our sublime customizations !