Art'emi engraving: a typical Brussels jewelry store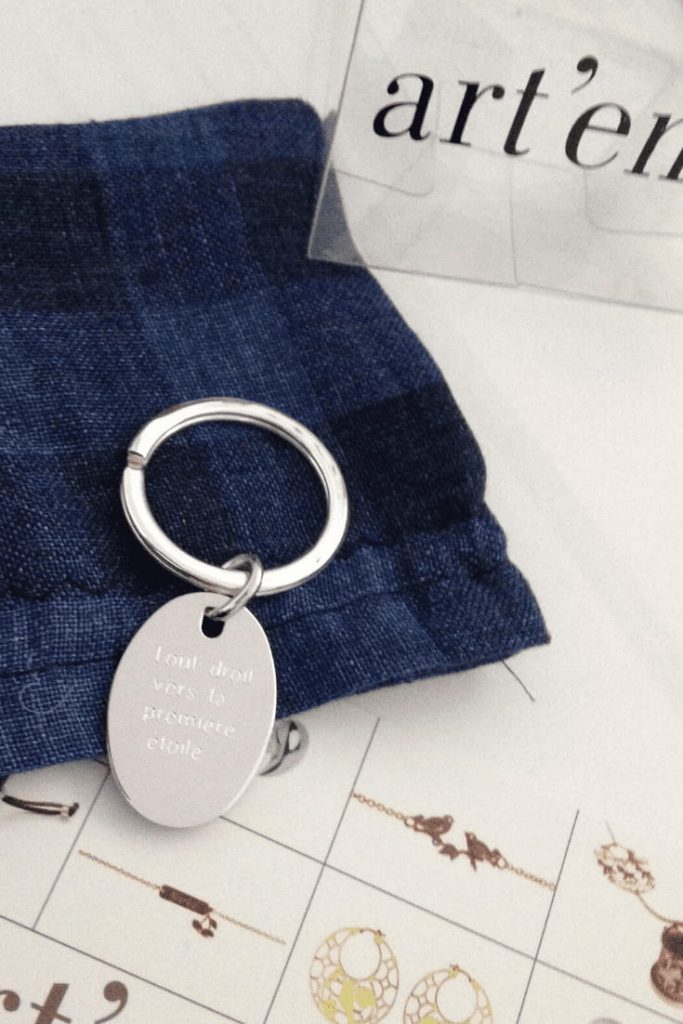 Artemi engraving on bracelets, necklaces, earrings or rings, engraving of jewelry is in the spotlight. To convey a word of love, to keep a key date close to you or to fully appropriate your jewelry with initials, jewelers are more than ever interested in personalization. The trend for customizable jewelry is in full swing in the mood sphere. Necklaces , rings , earrings… all the jewels are adorned with sweet words.
But what can be engraved in art'emi? The Belgian jewelry store offers you a multitude of choices. You can have a first name, a logo (for example for a end of year gift from your company ), a quote… Let your imagination run wild, we won't stop you.
Want some good news? I'm sure you want some. Engraving with us is free. Yes, you have read GRA-TUI-TE! What more ?
Brussels, a small nest of engraving …
Who said artemi engraving is complicated? In short, engraving consists of making an incision – the drawing – on a hard surface, generally flat …
How does it work?
To start, you must take and send us (otherwise it does not work) a photo of the drawing, the print or the writing (of your child, of your dear and tender …). You can also simply scan them.
Then you choose the jewel or accessory that makes you look good (if it really makes you look good, there is a problem) and you fill out the personalization form as you see fit. In fact, it's like a word! I'm sure you're all old enough to do it and you don't need us (well, not yet… just kidding).
Finally, all you have to do is finalize your order. It will reach you in less than 5 days. You will receive an engraved jewel, unique in the world, directly in your letterbox or in a relay point. If it's not magic.
Artemi engraving: Some practical advice to make sure everything goes well!
A felt-tip drawing is better! Let me explain, the rendering is much better with a marker. The machine (as well as myself) would have difficulty with the drawings made with colored pencils. Far be it from me to hamper your artistic talents.
White sheets are best suited for this kind of situation. It is best to avoid square or dark colored leaves. This helps to avoid bad rendering.
A photo is fine if you have some talent (I'm sure), but be careful not to take one that is too dark, too blurry, small, black and white, or with poor resolution. Then if you want to use your own free scanner (we have a little preference for this one).
Unfortunately, we can't reproduce a photo portrait, we have talent, but we still can't push Grandma into the nettles.
If you love to personalize jewelry so much, if you have a vivid imagination and love for those around you, I may have the solution for you. Why not try the typical Brussels Art'emi jewelry store, specialized in jewelry engraving . Artemi engraving is like her second name. I promise you that you can engrave anything you want on it: bracelet, necklace, cufflinks… And many other things to make you happy! So come see, we promise not to bite you (at least not me).