Do you want to travel? Then discover our silver bracelet turquoise barrette woman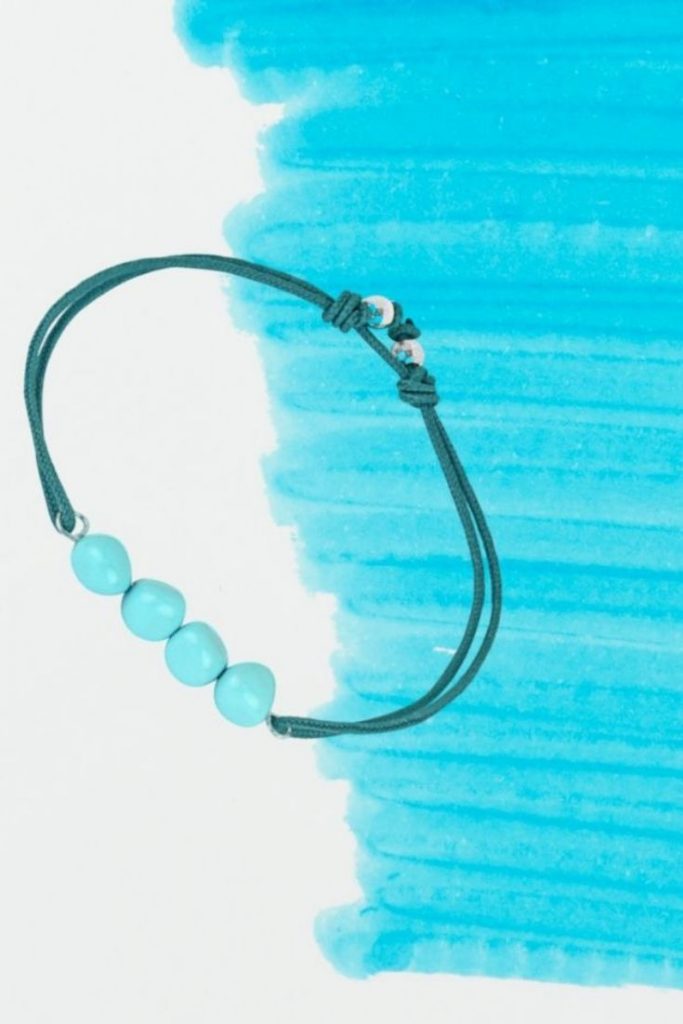 Like the blue sky or the sea that opens up horizons. Blue and its nuances (turquoise, cyan…) is a color closely linked to dreaming, wisdom, and serenity. Halfway between blue and green, turquoise blue is one of the colors that best evokes escape and exoticism. What better way to travel than with a silver bracelet turquoise barrette woman? Now close your eyes and let yourself be rocked.
Play the card of exoticism with the turquoise silver barrette bracelet.
No wonder that blue is one of our favorite colors, indeed, it is omnipresent around us. This one matches all your clothing. As varied as they may be. From the most classic to the most extravagant. Ideal to add color to a sober look, the turquoise stone goes well with both casual daytime looks and chic evening wear.
This jewel is made of 925 solid silver. As well as three small semi-precious turquoise stones. Silver 925, is a type of silver that is called "pure" which makes it more malleable for making jewelry. Turquoise is an opaque stone, which belongs to the phosphates class and owes its color to copper ore.
To consume without moderation and for our greatest pleasure with turquoise bunches earrings. But that's not all, you can also find in the same style a turquoise barrette necklace that will go with everything. And if you still want some there is this time a pair of basic and discreet turquoise drop earrings.
Succumbed to temptation and choose a unique bracelet with art'emi.
The turquoise silver barrette bracelet, thanks to its solid silver construction, is incredibly strong. Let yourself be charmed not only by the quality of this jewel, but also by the beauty of its stone. A certain exoticism emerges from this most delicate creation. Let the charm settle into your clothing routine. Besides, who could resist the irresistible?
For a guaranteed pleasure, choose this wonderful gift. It is perfect to delight an exceptional woman. Art'emi offers you an original creation. Carried this will be only elegance on you.