Corporate gifts by art'emi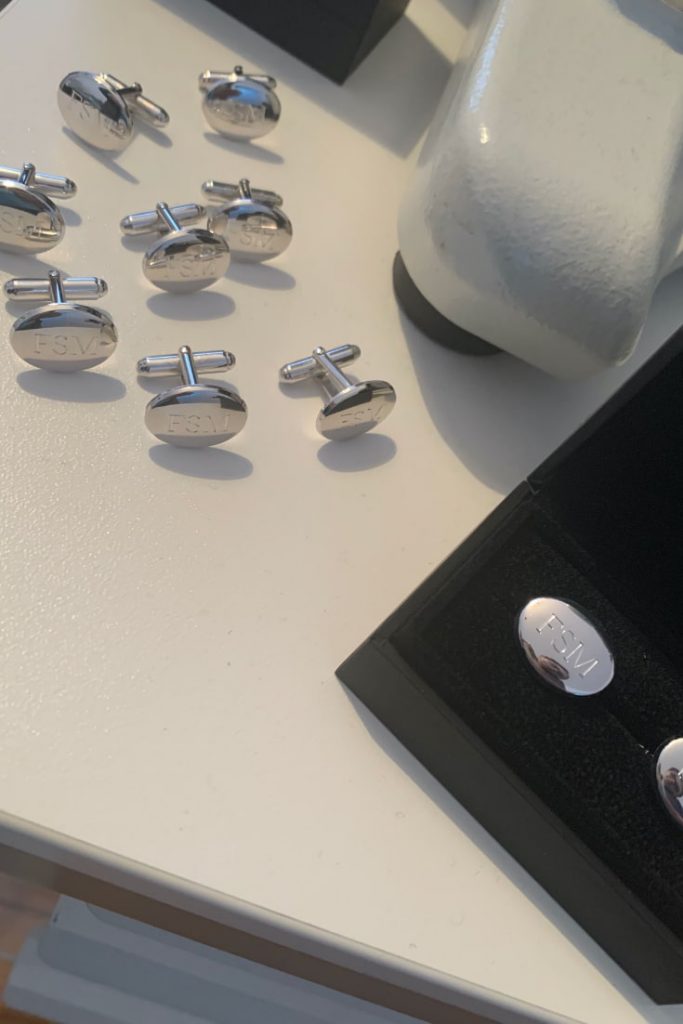 To celebrate a success, a project or a new stage in the life of your employees, Art'emi offers a wide range of personalized company gifts to engrave. The choice is vast, we can go from cufflinks to men jewelry / women combined.
Indeed, a corporate gift is an original and ideal idea to show that the work provided by your employees or colleagues has value. It can be a welcome, project success or departure gift! You have the choice.
So make way for corporate gifts, gifts that we do not think about, but which are always so happy!
Corporate gifts? Art'emi takes care of everything!
Art'emi is at your entire disposal to help and advise you in your choices of future corporate gifts. We'll help you find the unique corporate gift that everyone will remember. For this, the brand offers two services:
A so-called "solitary" request to congratulate a colleague or a client on a marriage, a birth or a retirement.
A so-called "group" request for, for example, end-of-year staff gifts, business gifts or exceptional events (launch party for your latest product, trade fair, convention, etc.).
All of our products can be personalized with the name of your brand, its logo, a first name, a date or the title of an event. In addition, all our jewelry is made and engraved in our workshop in Brussels.
Indeed, engraving is an art that our jeweler Artémi masters to perfection. Therefore, take the opportunity to have art'emi jewelry engraved. It's about being able to add a personal touch to the gifts you give. The personalization of jewelry is available on a large part of art'emi jewelry. You will find an explanatory guide as well as examples of symbols, signs and typography so that you can create the message you want. If you are lacking inspiration, the art'emi team is there to make you an engraving that meets your expectations.
If you have a specific idea in mind, do not hesitate to send us your idea, drawing, sketch by email followed by the jewel where you want to see the engraving. We will get back to you as soon as possible to let you know if the project is feasible.
What type of jewelry to choose?
Do you have any doubts about the jewel to offer? This is a gift for your boss and you don't want to sound too familiar? Here are some small ideas to guide you in your search for a corporate gift. First of all, you can opt for a class element without overdoing it. So why not cufflinks, classic but effective! In addition, you can have the company logo engraved, or even your boss's initials.
Is the gift more for a colleague? You hesitate to offer a piece of jewelry for lack of professionalism? No problem ! Jewelry is also about accessories. As a result, you can offer your colleagues (female and male) accessories to keep with them all day. The key ring is an ideal accessory to give away. In addition, it is a jewel that you can have engraved for free with art'emi. Take the opportunity to remind your colleagues of good memories from work, such as their assigned nicknames or the year they started. You are sure to make a mark with this message and it is a professional gift with a touch of originality. You can give gifts that mean a lot to your coworkers. It is about a spirit of benevolence and conviviality. It is always more pleasant to work in a good mood!
Finally, are you looking for a gift for customers? Do you want to offer someone neutral who is bound to please? You can call on the expertise of art'emi. First of all, if it is a small order, you can place it directly on the site or contact us. Then, which jewel to choose? You can go for sobriety with a timeless accessory that is used in everyday life: key chains, tie clips or even money clips. You have a choice! And all of them are customizable. Because of this, you can add an inscription to mark the client with the date of the project, the initials of the companies, the name of the project, etc.
For further…
In addition, we can for example, for your gifts, create personalized articles or a specific type of article at your request. As an example, we could for example create accessories in the colors of your company.
Then, according to your constraints and imperatives of deadlines and budget, Art'emi will find the solution to deliver your quality personalized order on time and free of charge.
In addition, art'emi is also a bespoke engraving company. So if you have already found the object that represents your company, let us add an engraving for each of your objects. It's new, it's original and it changes from other companies. So don't wait to make your choice.
Finally, do not hesitate to contact us for more information on our offers and to place your first order for corporate gifts. You can email us at info@artemi.be or call us at +32 496 71 08 40.
If you want to show that your business has class, let Art'emi take the reins!