Baptism godmother gift ideas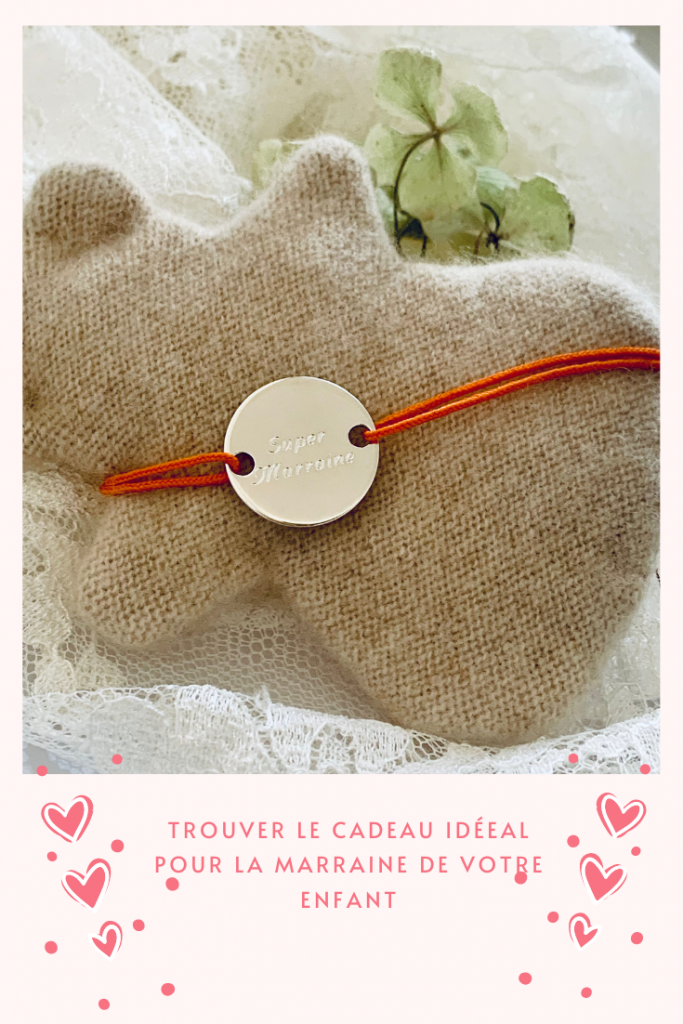 The day of your child's baptism is a very special day that will be forever etched in your memories. For this occasion which is approaching. Do you want to give an original gift to the godmother you have chosen or are you looking for a baptism godmother gift ideas for her? The Art'emi team puts at your disposal its selection of gold jewelry or luxury silver jewelry to help you find the perfect gift.
A wide choice is available to you. Like these sterling silver bracelets, long semi-precious stone earrings or even customizable medal rings. We also give you some tips so you can choose the perfect gift. We have jewelry collections to suit all tastes and budgets. You are sure to find the perfect piece of jewelry that can also be personalized so that it becomes a unique gift.
What gift to give to your godmother?
Will your baby be born soon or will you be baptized soon? Or do you want to ask a friend of yours or someone in your family to please become her godmother and play this important role for your child? You have found the right article! We have plenty of gift ideas for you to make an unusual request or to thank her for accepting this role of godmother. Do you want to offer your child's future godmother a symbolic or personalized gift that corresponds to her? The Art'emi team is specialized in the personalization of jewelry.
Bracelets for women, always bracelets !!
How about a beautiful and refined personalized bracelet in solid silver , like the liberty personalized medal bracelet. You will be able to engrave there infinitely what you want. Style the date of the baptism or your baby's name on it. Which would be a symbolic detail. Even better, even more fantasy! You can buy a lovely piece of jewelry for the godmother and one for your baby, because we also have curb bracelets for babies. Both can pair with similar bracelets. An ideal duo would be the personalized liberty medal bracelet and the personalized liberty medallion bracelet for children . You can also play on the engraving with the symbols and the words to be engraved . It would be a beautiful baptism godmother gift ideas for the godmother of your heart.
We also have other refined and elegant bracelets. Find the silver heart engraving target bracelet for women on which you can engrave something original or symbolic. Also take advantage of this timeless which is the customizable bangle bracelet in vermeil woman in 18K yellow gold plated which is also available in solid silver 925. We also have adjustable bracelets like the silver knot and ladies sterling silver bracelet. Are you looking for a customizable bracelet? You can have your bracelets engraved and personalized for free on our site. Do not hesitate to consult our ladies' curb chains on our shop, you will surely find what you are looking for!
Our gift ideas for Baptism godmother gift ideas
Our jewelry store also recommends our beautiful necklaces in sterling silver or semi-precious stones that will put a smile on the lips of your baby's future godmother. A beautiful symbolic necklace would be the personalized tree of life medal necklace for women which is a symbol of strength, energy and wisdom which are qualities to best guide your child in his future life. It is a solid silver jewel with the fine, elegant and above all timeless 925 hallmark . That your child will keep all his life.
Let yourself be seduced by our personalized silver heart necklace, woman in solid silver . With its heart-shaped pendant , it will represent love, godmother godchild. The Art'emi jewelry store also offers advice on its blog for choosing a necklace with engraving . You will thus have all the advice so that your baptismal gift for the godmother is as perfect as possible.
We also have in our collection of jewels, splendid earrings. There are all styles: long, hanging, in clusters and even hooks. Our pair of turquoise cluster earrings in solid silver in fine turquoise stone that combines beauty and comfort. Another pair of earrings that are sure to seduce your future godmother is the 925 sterling silver drop hook earrings which are easy to wear and trendy. If you want to add some color, take a look at the mother-of-pearl clover earrings in sterling silver mounted with a gray mother-of-pearl pastille and its pink mother-of-pearl clover.
How about a ring for the future godmother?
How about a ring? Giving a sublime ring would be the ideal christening gift for your future godmother. We also have a range of exceptional rings if your future godmother is more trendy. The large silver star woman ring in solid sterling silver 925 is beautiful and very popular. We also have the personalized round silver medal ring for women if you want a thinner, discreet and above all customizable ring. We also have elegant rings which are more colorful like the silver rose quartz ring for women . It is in solid silver with its rose quartz gemstone, which is also available in black agate. We have rings for all styles, which can be worn everyday.
In conclusion
Do not hesitate to visit our site in the women's section to discover our new products, as well as our latest trends. The designer Artémi will also give you lots of advice on how to choose your rings, necklaces and earrings. You will have a wide choice of jewelry to please the future godmother or thank her for having accepted this unique role. With our personalization service, you can give him a unique gift. Especially when it comes from the heart. By visiting our site, you can also have ideas for your next gifts or gift ideas for men for your sponsor.