What gift ideas to give to your Mom?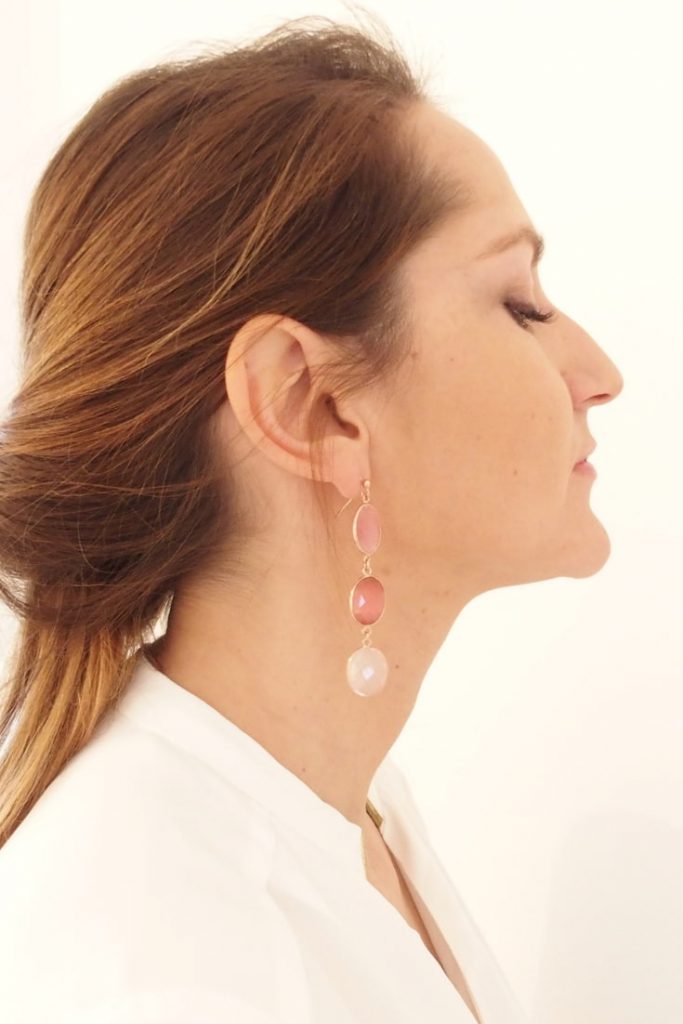 How to thank your Mum for everything she embodies on a daily basis with a nice gift ? Today, Art'emi brings you his help and his little advice. Mom is cuddly, sometimes angry, always devoted, especially clever. She sometimes makes a face, but her smile and her dynamism make her so unique . Mom loves the holidays, Mom is always caring and loving. Mom always gives without counting, she protects and always responds. To thank our mom, why not punctuate the year with small gifts that will bring her smile and memories? Of the mothers' Day , at Christmas , through his anniversary , do not miss an opportunity to thank your Mom for wonders that she accomplishes every day.
Mother's Day: a personalized gift for the best mom
Your mom is the best ? I was sure of it ! For the mothers' Day , a mom will never tire of receiving a pretty jewel as gift. However, this year we suggest that you mark the event with a personalized jewelry . Your mom is unique , a jewel retracing this uniqueness will be the adequate surprise for this day of family festivities .
By letting emotions and gratitude guide you, you will choose the best message to send to Mom: a word, a "I love you", a symbol, or more simply a "happy birthday". Be sure to remind her of what she represents in your life. When you were little, your Mum would rejoice and admire all your drawings, right? Make them immortal , engrave your own design on a necklace, a bracelet, a medallion or even a keyring . A gift for a mother is not only a material element: it allows us, with its spirituality, to convey strong messages .
A golden present for Christmas
When Christmas celebrations are approaching, the gift for Mom is a priority ! This year, our advice will be to offer him a pair of golden and refined earrings bringing a touch of softness and aestheticism for the Christmas holidays. In Antiquity, earrings protected sailors from shipwrecks and drownings.
Today, they represent a security and a lucky charm . Our earrings can represent all your moms , releasing freshness and femininity. For a discreet mother, the earrings ruddy shell will be perfect! Finally, we recommend the bird hoop earrings for all the cute moms (as much to tell you that there are many!). We remind you that delivery costs do not exist at Art'emi. So, do not wait any longer to give this nice gift to your mom and book it on our website !
A birthday present full of jewelry for Mom
Your mom will always love his birthday present . Why? Because it will have been thought out, organized, contemplated in the ultimate quest to make him pleasure . He brings with him an aura of gratitude and of recognition . This year, if Mum turns 25 or 55, you can be sure of one thing: Art'emi jewelry will bring her elegance and dynamism! Our jewelry is only made noble materials in our workshops at Brussels . We want them to be timeless , being carried all day until night fallen . Indeed, they break the laws time and context . For her birthday, mom could receive our pretty rhombus vermeil necklace , or our coral silver necklace, You choose ! Give your mom a gift to thank her for her kindness and devotion!
Do you really need a party to give your mom a gift?
Although it is essential to spoil your mom during the celebrations of Christmas , for his anniversary , or during the mothers' Day , don't you think the pace is still a little too slow? We do! Indeed, a mom devotes all her time , her body and her energy for her children as they begin to grow. So we have to increase the pace and thank our mothers regularly for taking good care of us.
At Art'emi, we offer you surprise your mom at a time when she least expects it, and Please him with a small bracelet . Your mom is special, so don't miss the opportunity to customize your bracelet with custom engraving. In addition, we recall that all our engravings are free . Thank our moms every minute, every hour and every day, to bring us kindness, love and empathy. Once your gift is offered, contemplate your mom's surprised smile , you will not be disappointed!
You would have understood it, to please his mom with a small gift is not a difficult mission when it comes to love and gratitude . In this article, several ideas of jewelry gifts are intended to be inspiring to guide you astutely in the choice of your present . But all paths are possible to give birth a smile on your moms face : a necklace by surprise, earrings for his birthday, a personalized bracelet for Christmas. Remember, you are the person who knows her best. Indeed, it is you and only you, who hold the keys to the doors of his happiness ! We hope your moms will be covered with jewelry and kisses this year !