What gift ideas to give to your mom?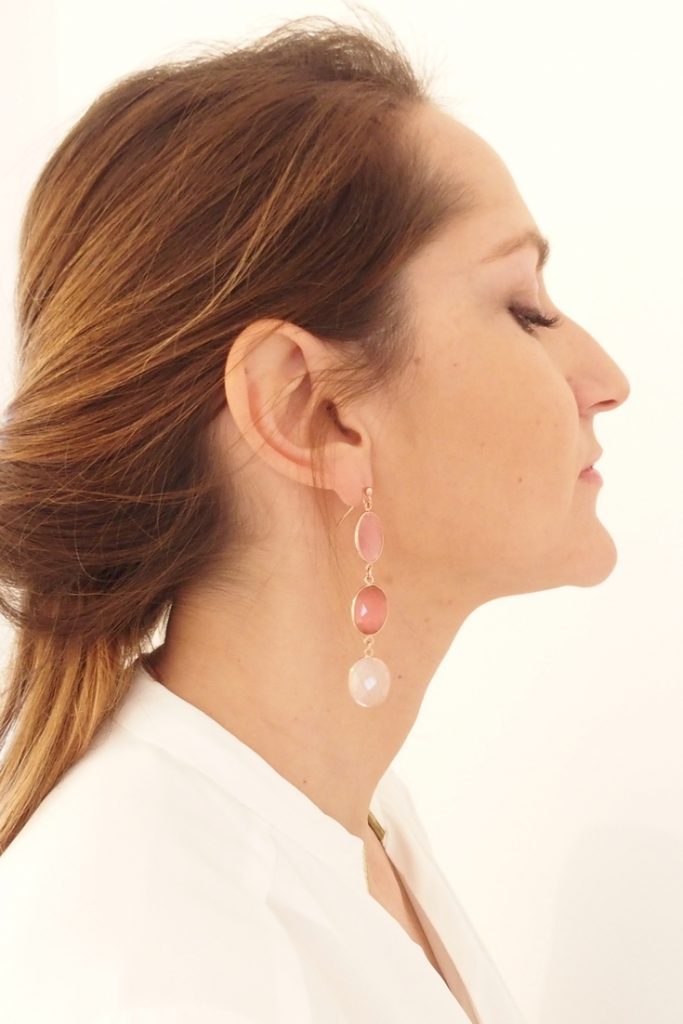 How can we thank our mom for everything she embodies everyday with a nice gift? Today, Art'emi brings you help and advice. Mommy is cuddly, sometimes angry, always devoted, especially smart. Sometimes she pouts, but her smile and dynamism make her unique. Mommy likes celebrations, Mommy is always kindhearted and loving. Mommy gives lavishly, she protects and is always here for us. To thank our mom, why not punctuate the year with small gifts that will make her smile and make some memories? From Mother's Day to Christmas and her birthday, don't miss any opportunity to thank your mom for the miracles she makes every day.
Mother's Day: a personalized gift for the best mom
Your mom is the best? I thought so! For Mother's Day, a mom will never get tired of receiving a pretty piece of jewelry as a gift. Yet, this year, we suggest to mark the event with a personalized jewel. Your mom is unique, a jewel symbolizing this uniqueness will be the adequate surprise for this family celebration day.
By letting emotions and gratitude lead you, you will choose the best message to convey to your mom: a word, an "I love you", a symbol or simply a "Happy Mother's Day". Don't miss an opportunity to remind her of what she represents in your life. When you were a kid, your mom was always happy to admire your drawings, wasn't she? Make them immortal, engrave your own drawing on a necklace, a bracelet, a medallion ou even a key ring. A gift for mommy is not only an item: it enables us to convey strong messages if we put spirituality in it.
A golden present for Christmas
When Christmas holidays are coming up, find the gift for mom is a priority! This year, we advise you to give her a pair of refined golden earrings to bring a touch of sweetness and aesthetism for Christmas celebrations. In Antiquity, earrings used to preserve sailors from sinking and drowning.
Noaways, they symbolize security and luck. Our earrings will be able to represent all the moms by expressing freshness and feminity. For a discreet mom, the vermeil seashell earrings are perfect! Then, we recommend the birds hoop earrings for all the moms who like to look nice (might as well tell you there are many of them!). We remind you that there are no delivery fees with Art'emi. So, don't wait any longer to give a pretty gift to your mom and order it on our website!
A birthday gift full of jewels for mommy
Your mom will always like her birthday present. Why? Because it will have been thought, planned and looked for only to please her. It brings an aura of gratitude and thankfulness. This year, if mom is celebrating her 25 or 55 years, be sure of one thing: the Art'emi jewels will confer her elegance and dynamism! Our jewels are only made with noble materials in our workshops in Brussels. We want them to be timeless and worn all day until nightfall. Indeed, they transcend the laws of time and context. For her birthday, mommy could receive our nice vermeil diamond necklace or our coral silver necklace. You choose! Offer a gift to your mom to thank her for her kindness and devotion!
Do we really need a celebration day to give a gift to our mom?
Despite the fact that it is necessary to spoil your mom on Christmas celebrations, for her birthday or on Mother's Day, don't you think the rythm is still too slow? We do! Indeed, a mom devotes all of her time, body and evergy for her children as soon as they begin to grow. We have to speed up and thank our moms regularly for taking good care of us.
At Art'emi, we suggest you to surprise your mom at a moment she will expect is the least, and to please her with a little bracelet. Your mom is special, so don't miss the opportunity to personalize her bracelet with a custom-made engraving. Besides, we remind you that all our engravings are free of charge. Let's thank our moms every minute, every hour and every day for being kindhearted, loving and empathetic. Once you have given her your gift, contemplate your mom's surprised smile, you won't be disappointed!
As you will have understood, pleasing your mom with a small gift is not a difficult mission when it comes to expressing love and gratitude. In this article, we suggested several gift ideas to inspire you and ingeniously guide you when choosing your presents. But everything is possible to put a smile on your mom's face: a surprising necklace, earrings for her birthday, a personalized bracelet for Christmas. Don't forget that you are the one who knows her best. Indeed, you and only you have the key to her happiness! We hope that our mom will be covered with jewels and kisses this year!