Gifts for men: What jewelry to offer them?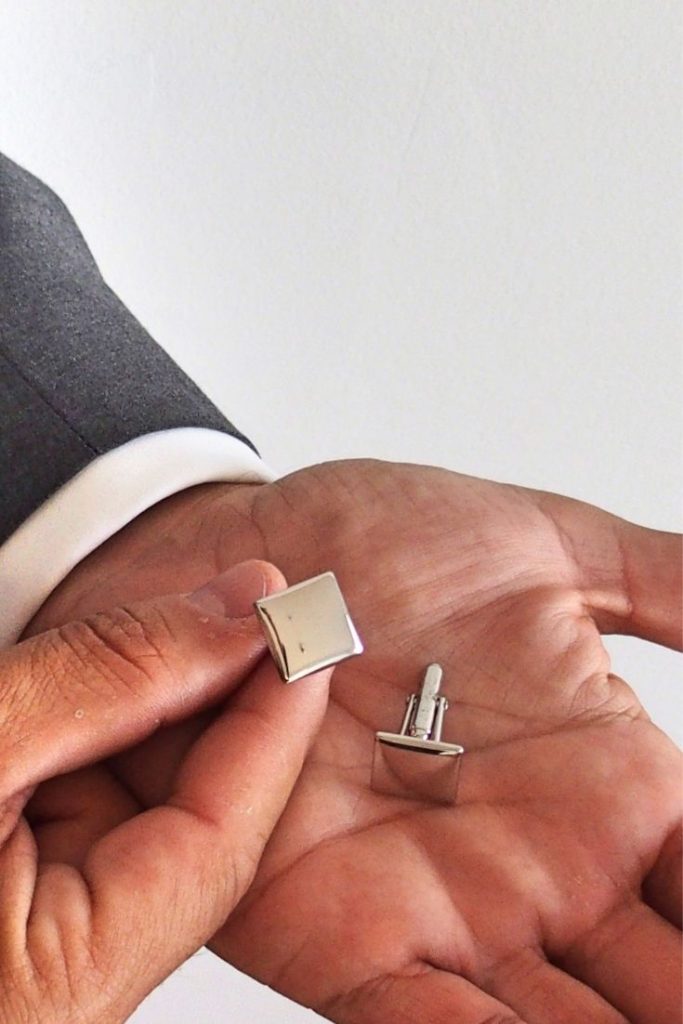 Gifts for men, the men put their hands back on the rings, bracelets and ornaments they had left to the women. Minimalist design, discreet stones, targeted inspirations, nothing is left to chance to seduce them. Karl Lagerfeld never bothered to know if the jewelry he was wearing was designed for men or women. (Smart little man). This is not the case for men in general. Moreover, only watches and cufflinks were assumed by our males, who still seemed to need to prove their virility. So, ladies you know very well that offering gifts for men can be a real headache.
Give gifts for men? The puzzle of modern times
I turned the subject around a little bit (and I swear it wasn't that easy) in order to try to enlighten you on the subject of gifts for men! First of all, the only rule is that there are none… or almost none!
I turned the subject around a little bit (and I swear it wasn't that easy) in order to try to enlighten you on the subject! First of all, the only rule is that there are none… or almost none!
The bracelet is often the first type of gifts for men that men turn to when they decide to take the plunge. Less connoted than the necklace, less symbolic than the ring and more common than cufflinks, it will be easier for a novice to appropriate it. Moreover, a bracelet will hide more easily under a jacket or shirt sleeve, if you want to do it discreetly. If silver is still appreciated, the mix of materials is more and more in the spotlight: leather and steel, rope and silver, fine stones and metal
Gifts for men, what do you say about a bracelet?
As with bracelets, necklaces are easy to conceal under a top, becoming a more personal jewel than intended to be displayed. However, there is nothing to stop you from proudly wearing it around your neck and showing it to the world. It is possible to wear collars of all sizes, more or less conspicuous. A bubbling or hippie effect adds an unexpected touch to a fairly simple outfit at first glance.
Of all the jewellery, the ring is probably the most intriguing… present in fictions (from Lord of the Rings to comics with Green Lantern), this one represents power, love, tradition. In my opinion, and contrary to what one might think, the ring is probably the most difficult piece of jewellery to accept. The silver rings, more or less wide, come closest to a rather sexy bohemian style, which will only reinforce the charms of our adventurous apprentices!
Our advice worthy of the best experts
Let's face it, when you're a guy, you always tend to think "big". By that you mean: sighted, visible, meaning what! Well, when it comes to jewelry, that's not necessarily the case. Avoid choosing models that are really too massive and, in addition to not being very distinguished, could make your figure heavier. As for rings, people with thin fingers will avoid large frames and other huge stones.
Of course you can wear several pieces of jewellery at once! It all depends on your style afterwards. A man who loves jewellery with an assumed style will find it easier to stack bracelets on his wrist or to wear several rings. Just be careful not to overdo it, as you will look like a real Christmas tree at the end. Not that I'm against it, but well…
Let's be honest for two minutes, the jewelry is an accessory of no practical use. Finally, their only interest lies in what they say about you, about your personality. Wearing jewelry is choosing to express something special, something profound. Curious to really understand why men wore so little jewelry, I undertook a small survey.
Moreover, it does not represent a representative sample of the population. To the question "why don't you wear/don't wear jewelry?", I was often told: too feminine, flashy or worse… Simple and clear as an answer. Then there was one that stood out. The idea of being different, that each piece of jewelry represents only one thing: a memory, a memorable moment… pleases her.
Finally, you will soon realize that you get used to it quickly and that you take a wicked pleasure in looking for it.
Come on, kiss me!