Engraved jewelry in Brussels – where to find personalized jewelry for the whole family?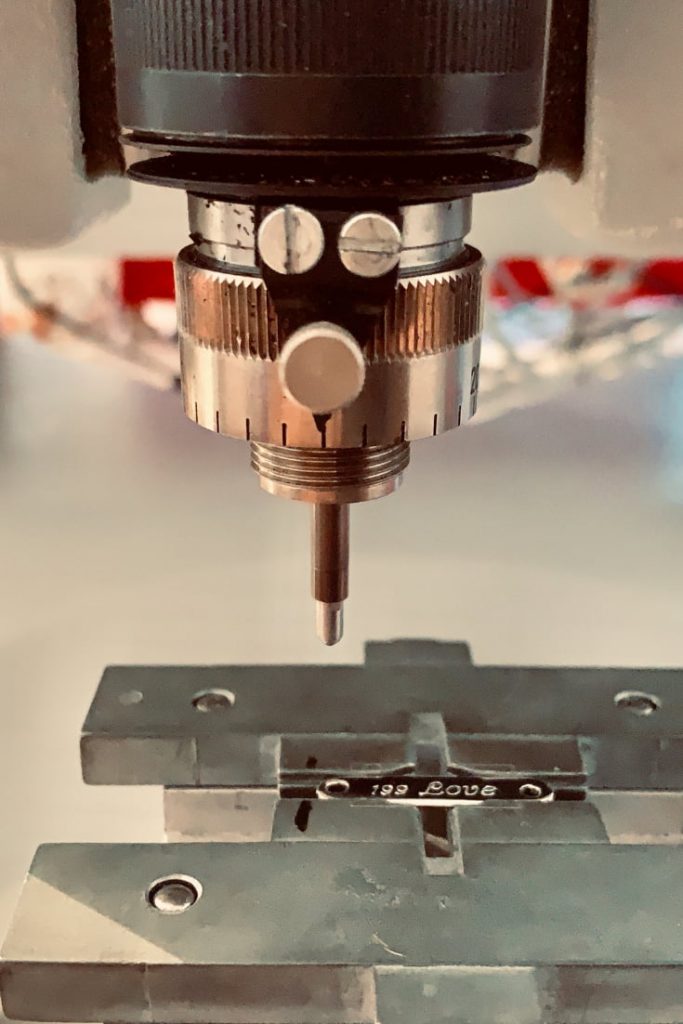 An engraving on bracelets, necklaces, earrings or rings, when it comes to jewelry engraving, everything is possible in Brussels! To send a message of love, keeping an important date close to you or make your jewel truly yours by engraving your initials, jewelers are more into personnalization than ever. The customizable jewelry trend is in full swing in the fashion world. Necklaces, rings, earrings… All jewels adorn themselves with sweet words.
What can you have engraved at art'emi? The Belgian jewelry store offers multiple choices. You can engrave a first name, a logo (for a corporate gift to celebrate the end of the year in your company), a quote… Set your imagination free!
Want to hear some good news? I'm sure you do. At art'emi, engraving is free. Yes, you have read it all right: FREE! What else can one ask for?
How to differentiate the two types of jewelry
First of all, some information to understand this sector of activity. Artemi has multiple strings to her bow. She can switch from one to another in seconds. As an artist, the jeweler's goal is always different jewelry sets in order to best meet the needs of his or her customers. But did you know there are two practicals to differentiate?
On the one hand, you have jewelry that consists in enhancing precious stones, pearls or minerals by bringing out their color and brilliance. These creations are unique and tailor-made. It is a job that requires precision and passion. On the other hand, you have jewelry that works with metals such as gold, silver, bronze, and platinum. The major difference between the two lies in the materials processed. Moreover, creations made of metals are infinitely duplicable, they are not unique products. If you want to learn more about the Art'emi brand, visit the website.
How does Art'emi make you unique with its jewelry engraved in Brussels?
Personalizing your jewelry in Brussels is a way to find the one jewel that matches your personality. It can be the necklace that accompanies you on a daily basis, the bracelet from which he no longer can separate from or the cufflinks that personalize his work shirt. Everything can be engraved, thanks to a high-tech engraving machine and Artemi's experience. We can engrave anything on the jewel of your choice: a slave bracelet with a date, a round medallion necklace with a drawing or any other idea. Jewelry engraving is also a good way to give a personal gift. If you are looking for a unique and original gift for a man, what about a money clip to engrave? Ideal to surprise the recipient. For more gift ideas for men, you can read the article: which jewelry to offer a man?
How to proceed for jewelry engraving?
First of all, you have to send us your engraving project: a photo of a drawing, the print or a writing (from your child, loved one…). You can simply scan them too.
Then, you choose the piece of jewelry of the accessory that appeals to you and fill in the personalization form as you want.
Finally, all you have to do is finalize your order. It will take less than 5 days to arrive. You will receive your unique engraved jewelry directly in your mailbox or in a relay point. If this is not magic!
Why choosing silver for jewelry engraving?
Art'emi jewelry is, above all, all about quality. The engravings are all made on 925 solid silver jewelry. This ensures a good quality of the products and therefore good aging. Indeed, silver does not fade over the years, it keeps its brilliance despite the passing of time. Even the silver bracelets that follow you every day remain sparkling. Similarly, children's personalized jewelry survives their adventures. Whether they are at the beach or at sport, their silver horse bracelet will continue to make their wrist shine.
Useful advice:
A felt-tip drawing is better! Let me explain: the result is way better when it's made with felt-tip. The machine (and I) would struggle to engrave drawings made with color pencils. Not that I want to hinder your artistic talent.
White paper is better for engraving. Please avoid grid or dark colored paper. It will prevent from a bad result.
A photo is the best if you have that talent (I'm sure you do), but be careful, don't take one that is too dark, too blurry, black and white or with bad resolution. You can still use the scan (we like it better).
So if you are looking for the engraved jewel of your dreams in Brussels or anywhere else, the Art'emi creations will charm you. Engraving is free, and the icing on the cake: delivery too!
Don't wait any longer to order your engraved jewelry.