Brooch woman pin pink flower butterfly mother-of-pearl butterfly – It's all a question of detail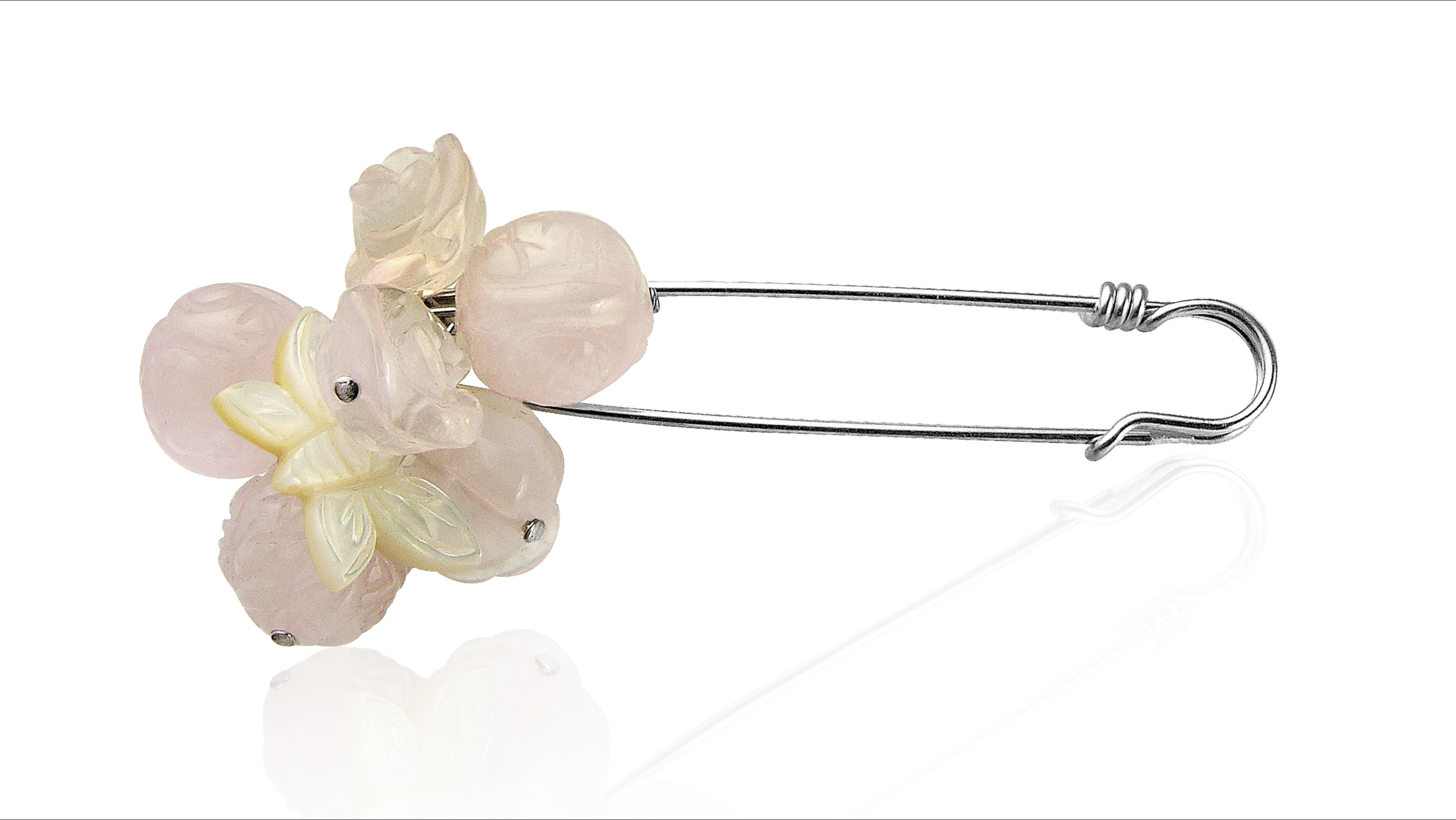 Artémi has created a range of ultra trendy brooches to enhance your outfits. For work days, but also for dressed evenings. They are perfect to give a personal touch to your clothing. In addition, they refine your look down to the smallest detail. Discover the sublime brooch woman pin pink flower butterfly mother-of-pearl. Carefully crafted, it is of unparalleled quality. Whether you want to use it to close a blouse or simply to decorate a dress, this accessory will quickly become part of your daily life. To try this unique piece is to adopt it! Designed from scratch by Artemi, this brooch woman brings you light and refinement.
A concern for quality led by a masterful hand
This accessory is made of different materials that give it an impeccable quality. First of all, the pin is made of 925 solid silver. Then the roses and pink balls are made of pink quartz. Finally, the butterfly is made of mother-of-pearl. A winning trio for a sparkling and poetic style at the same time. Then reveal your sensitivity very gently with the pin pin pin pin pink flower butterfly mother-of-pearl brooch. It now accompanies you daily in your various activities with great finesse. Do you want excellent jewelry? This accessory will satisfy all your expectations.
While the use of the spindle is primarily practical, it has evolved remarkably well. In this way, various shapes, colors and sizes made their appearances to the delight of the ladies. Every woman always has at least one in her drawer. More elaborate, more original and more refined, it enhances the most basic outfits with class. This is why the creator Artémi designed and designed the wonderful pin pin pin pin pink flower butterfly mother-of-pearl brooch woman. A mix of elements inspired by nature. It sublimates your style and reveals your sensitivity. Very resistant and pleasant to wear, it embodies the perfect gift for a woman in search of poetry. Then choose this flattering and lasting gift to satisfy a woman who is dear to you.
Discover all our accessories by clicking here.